36th Annual Spelling Bee for 4th & 5th Graders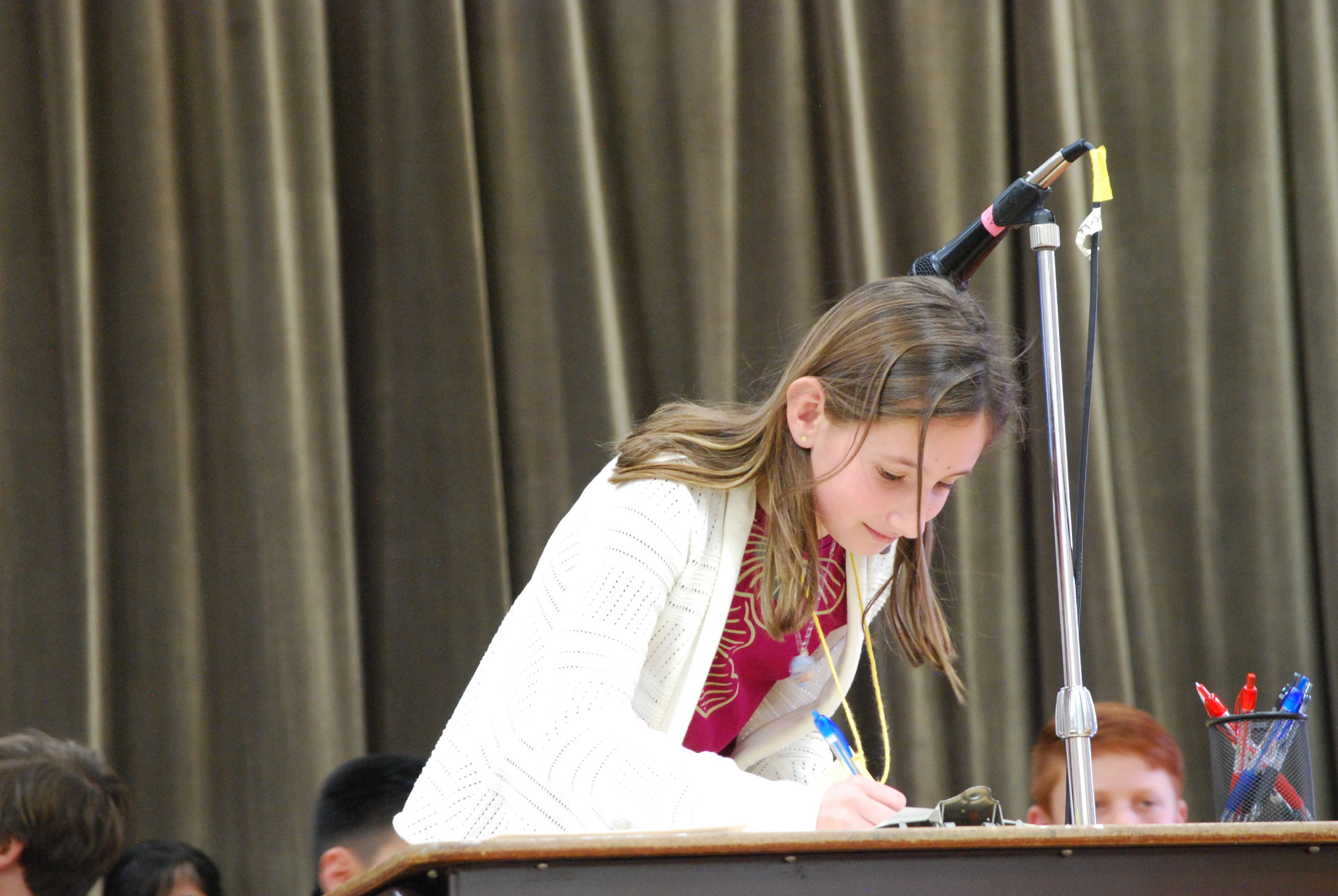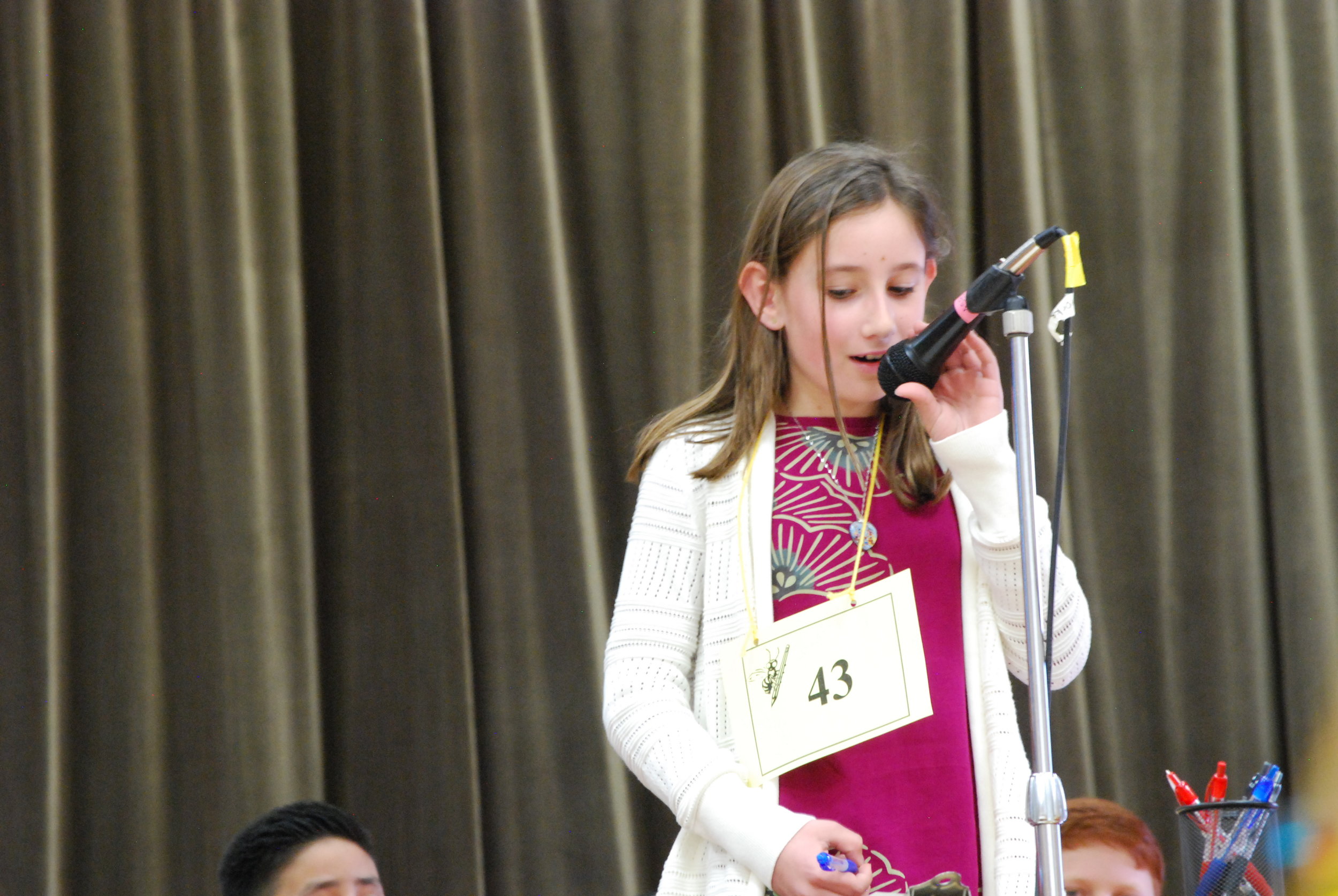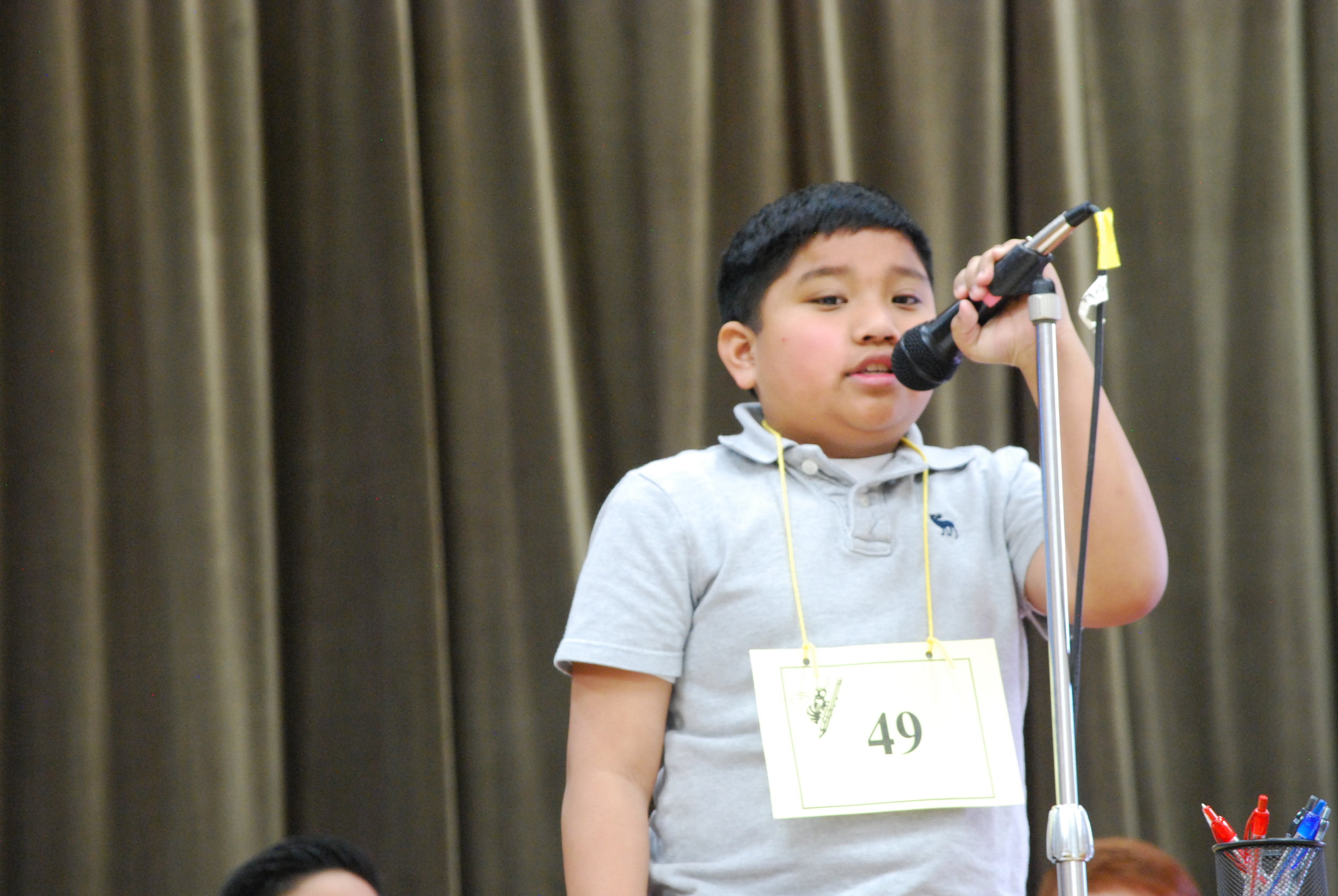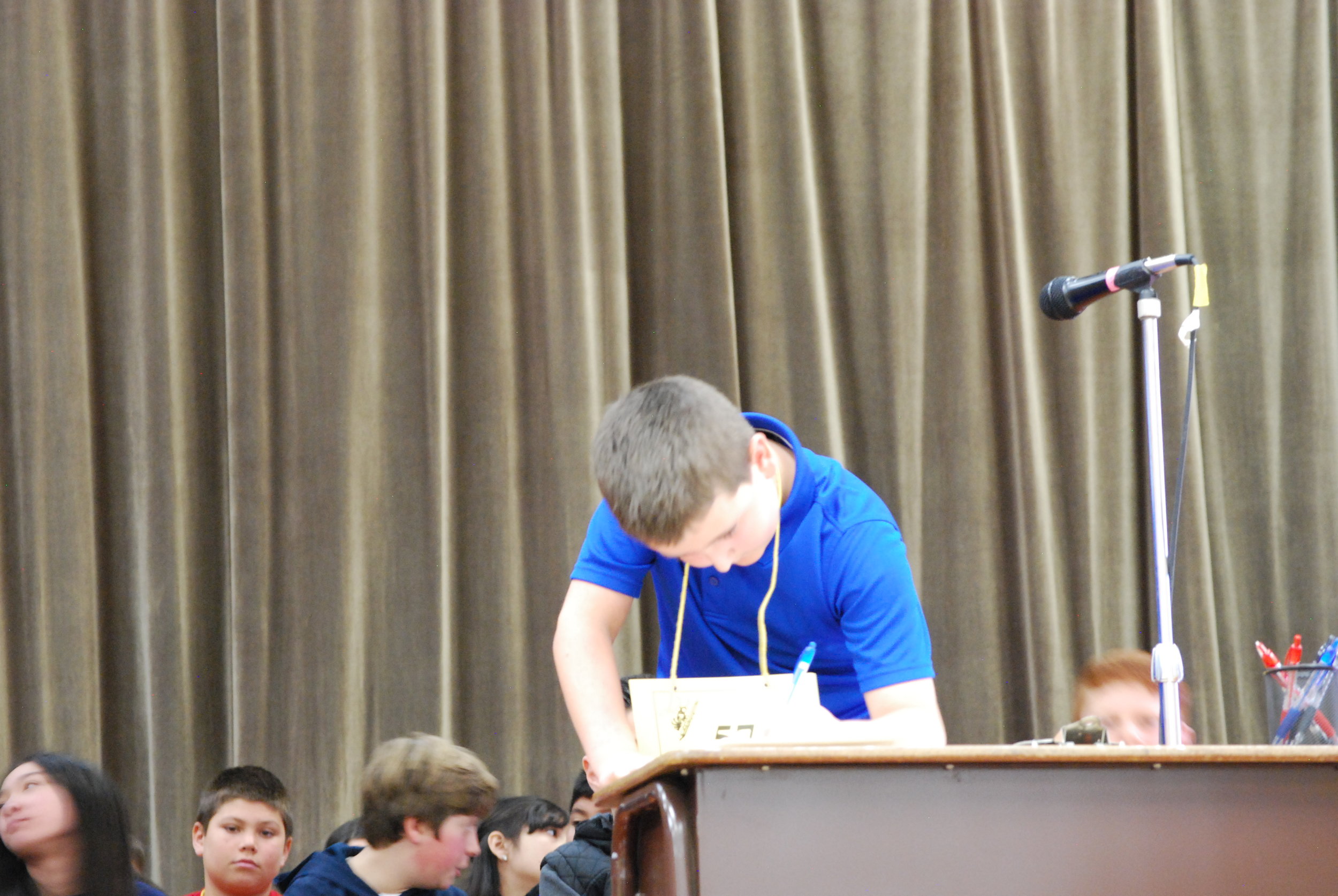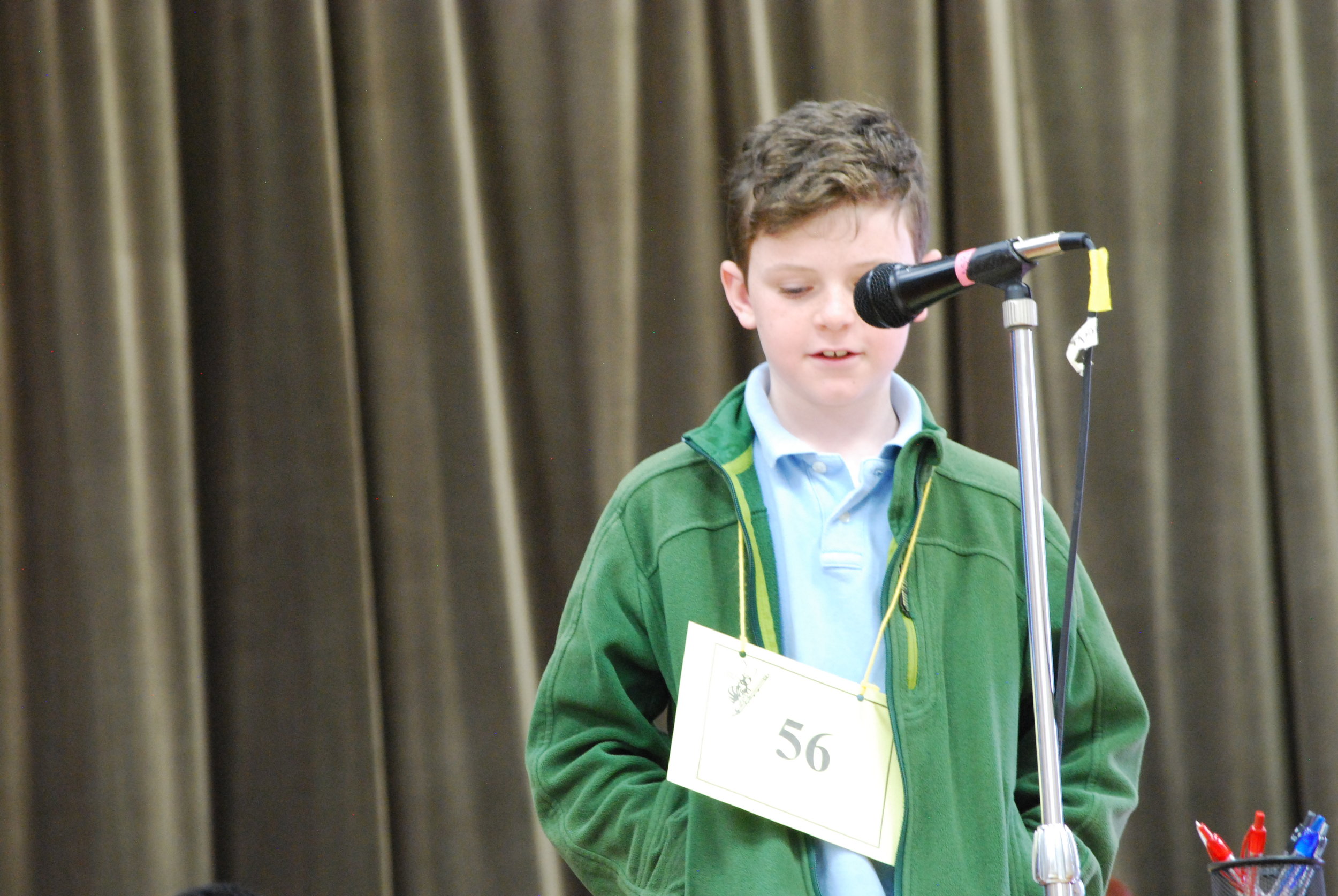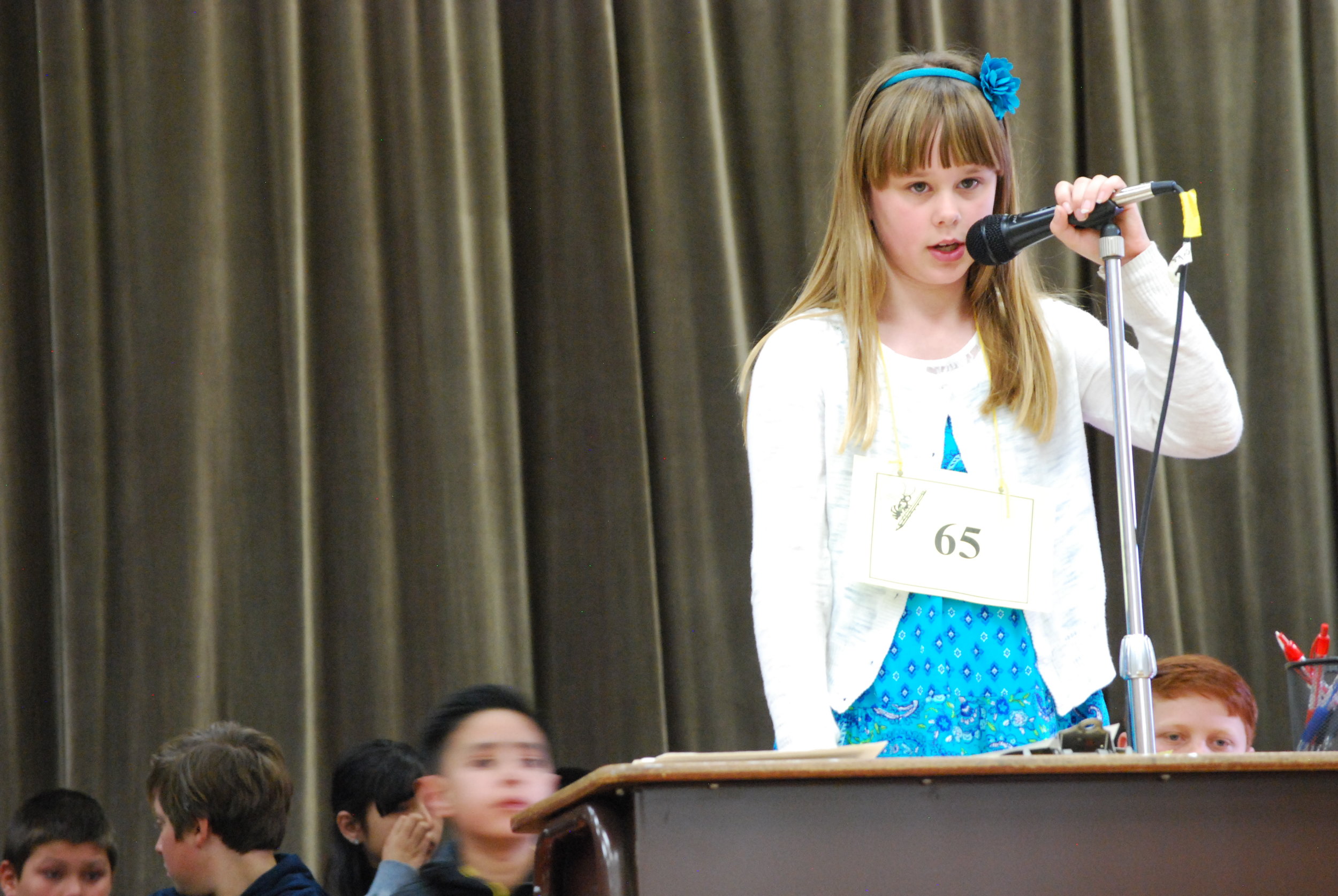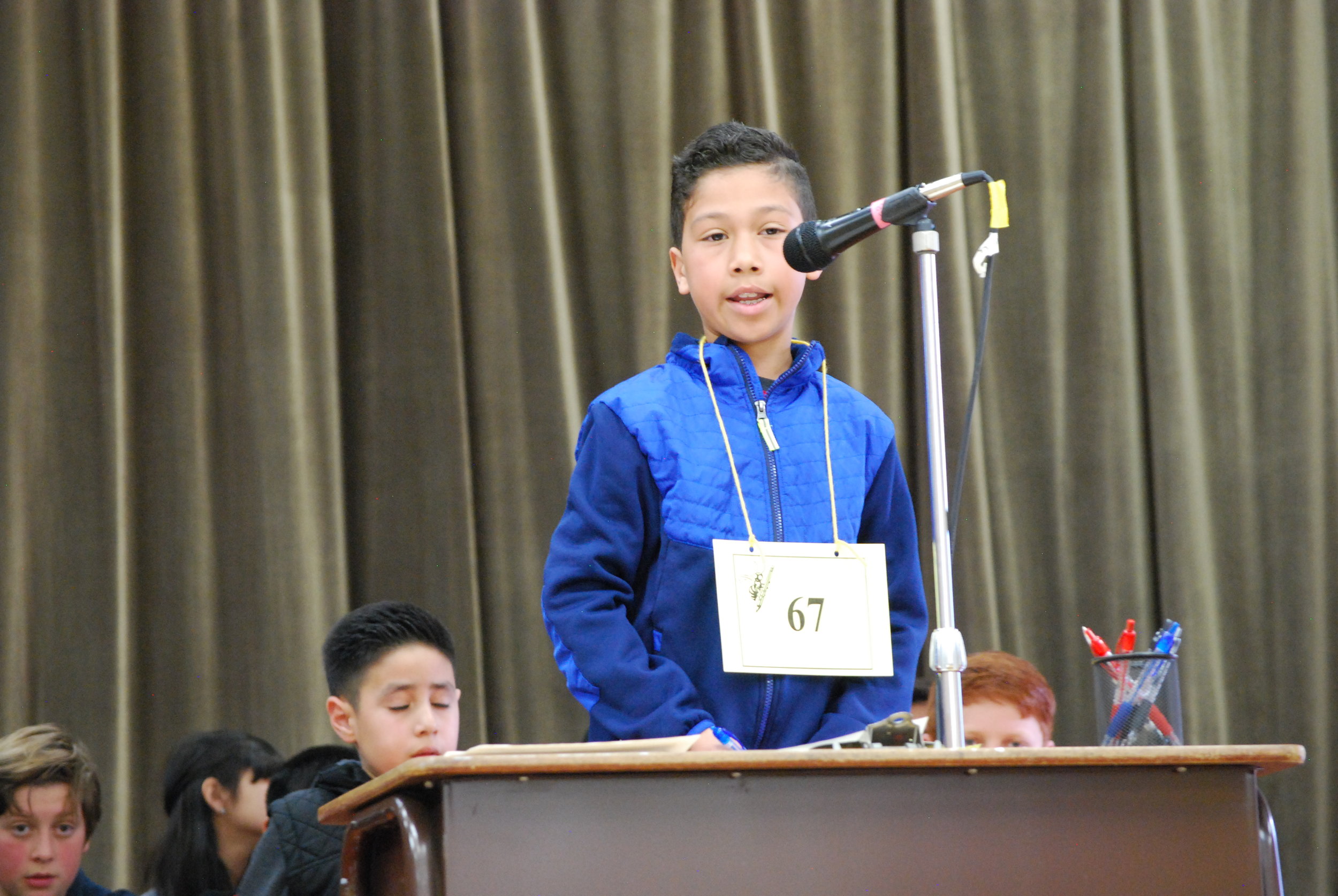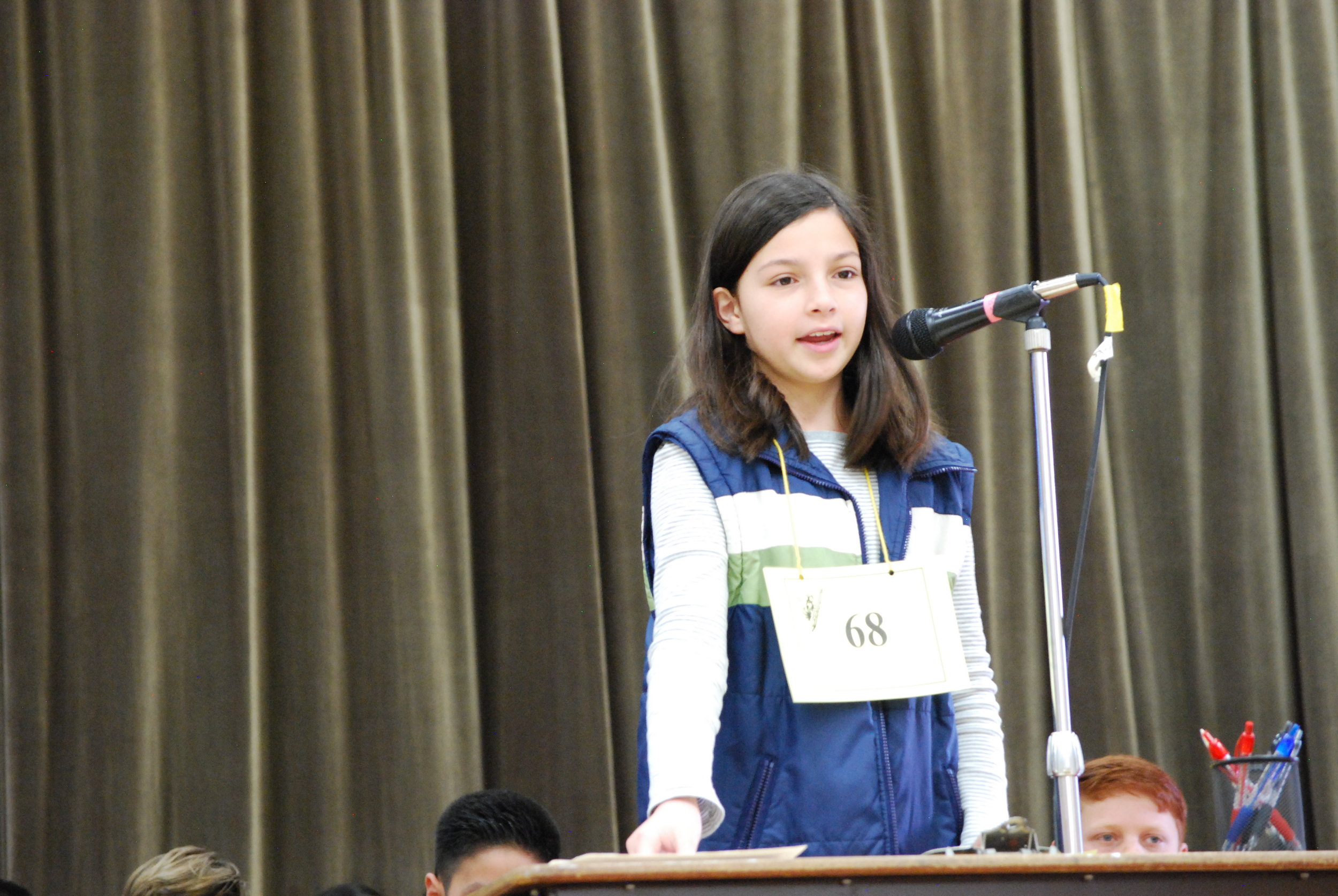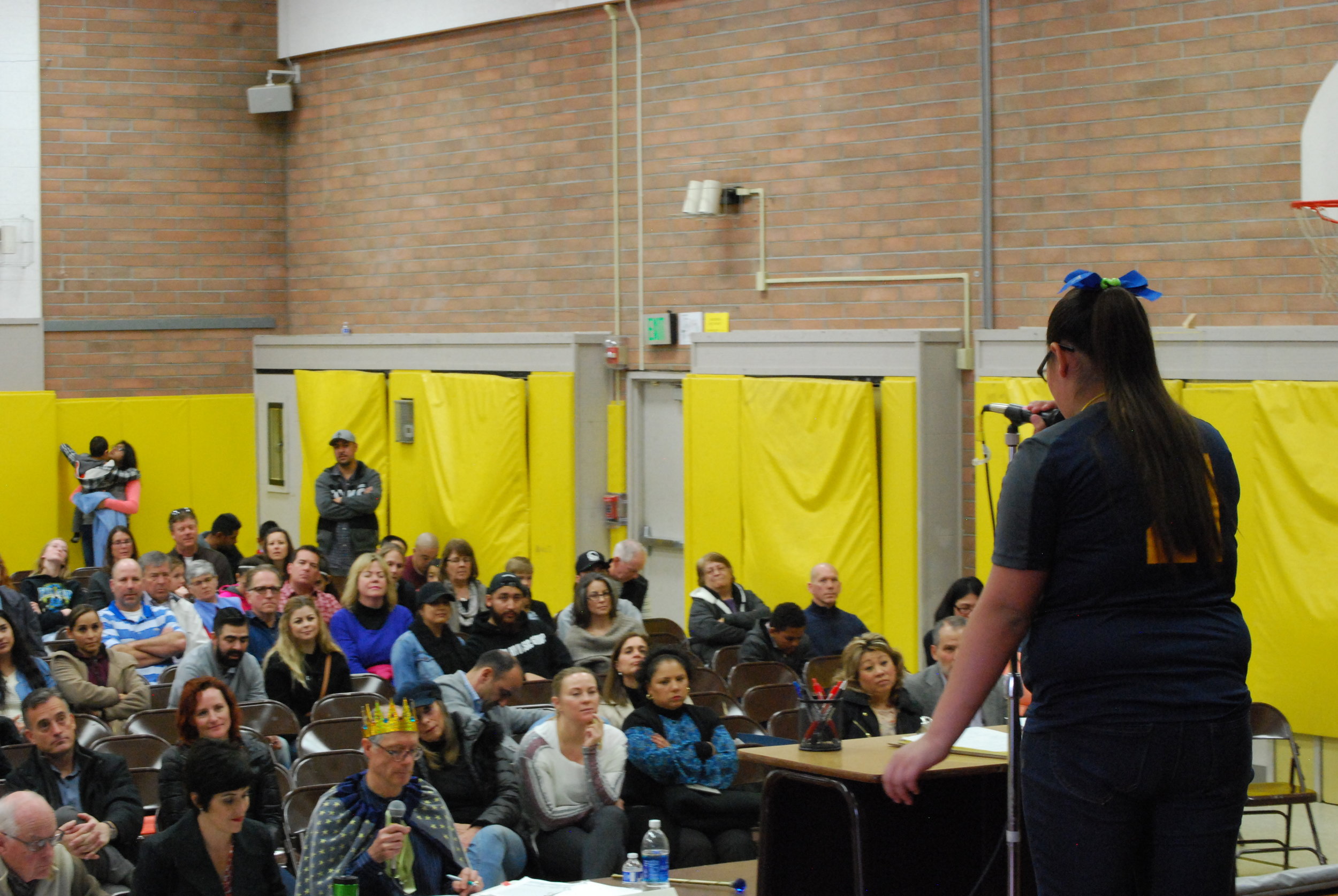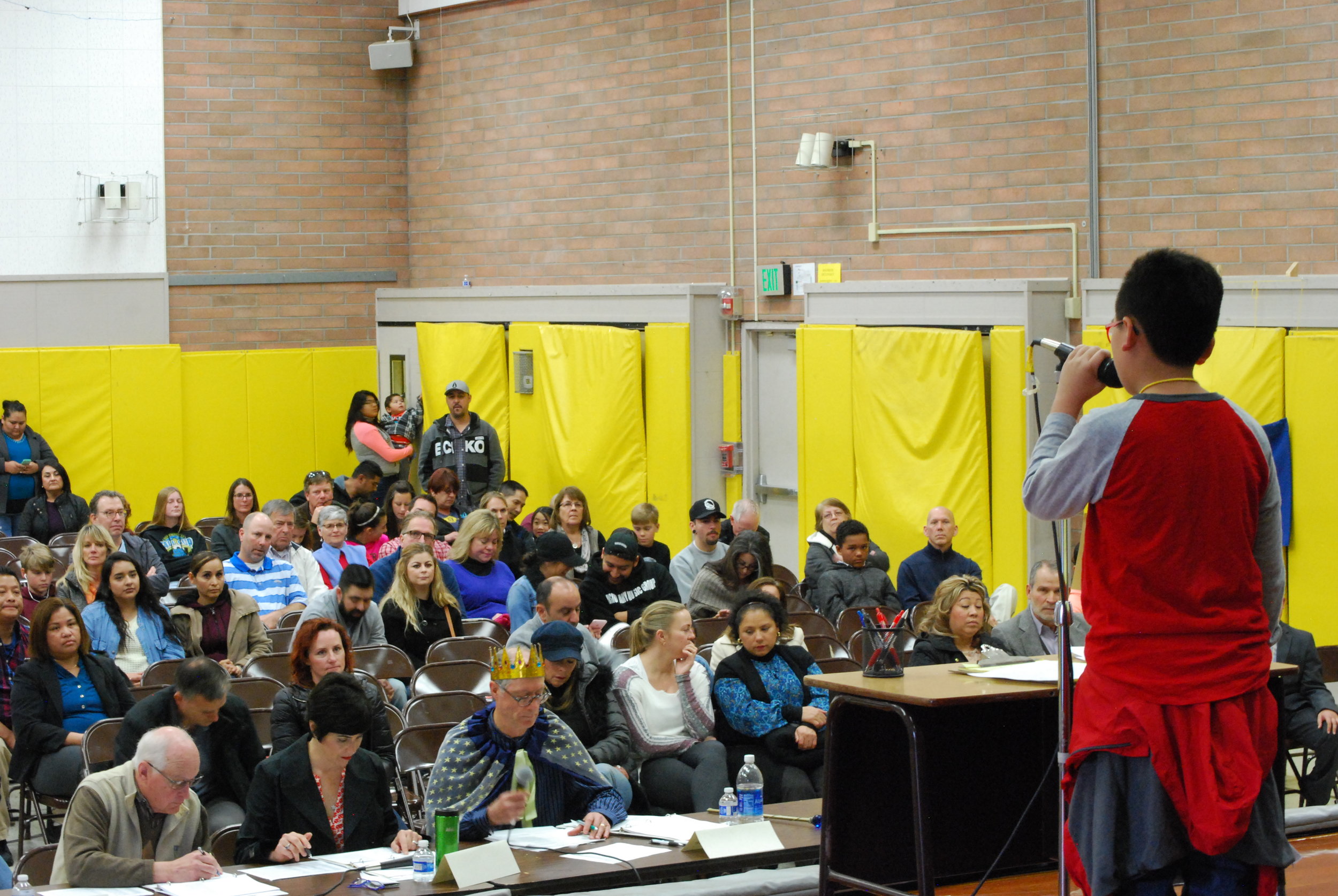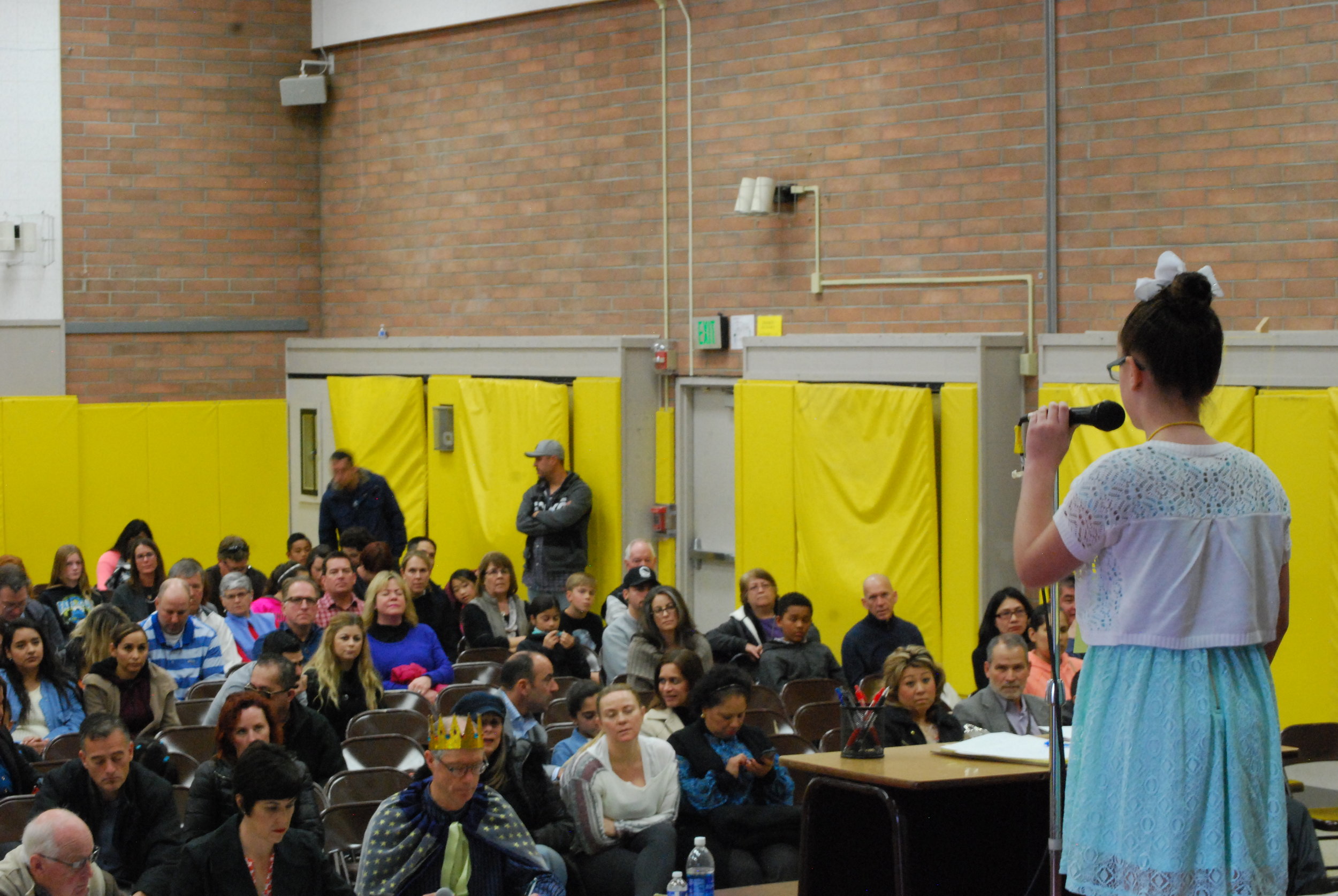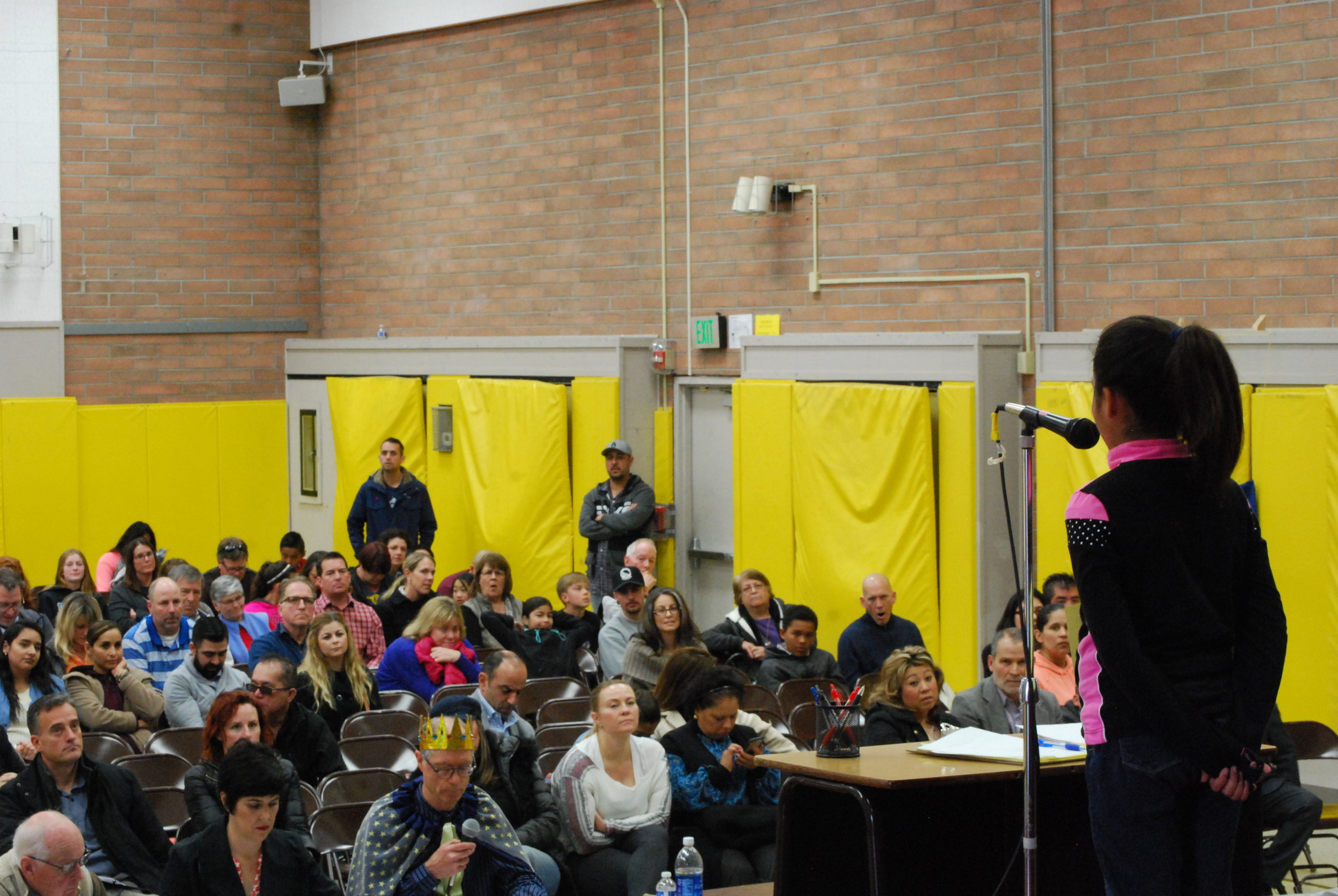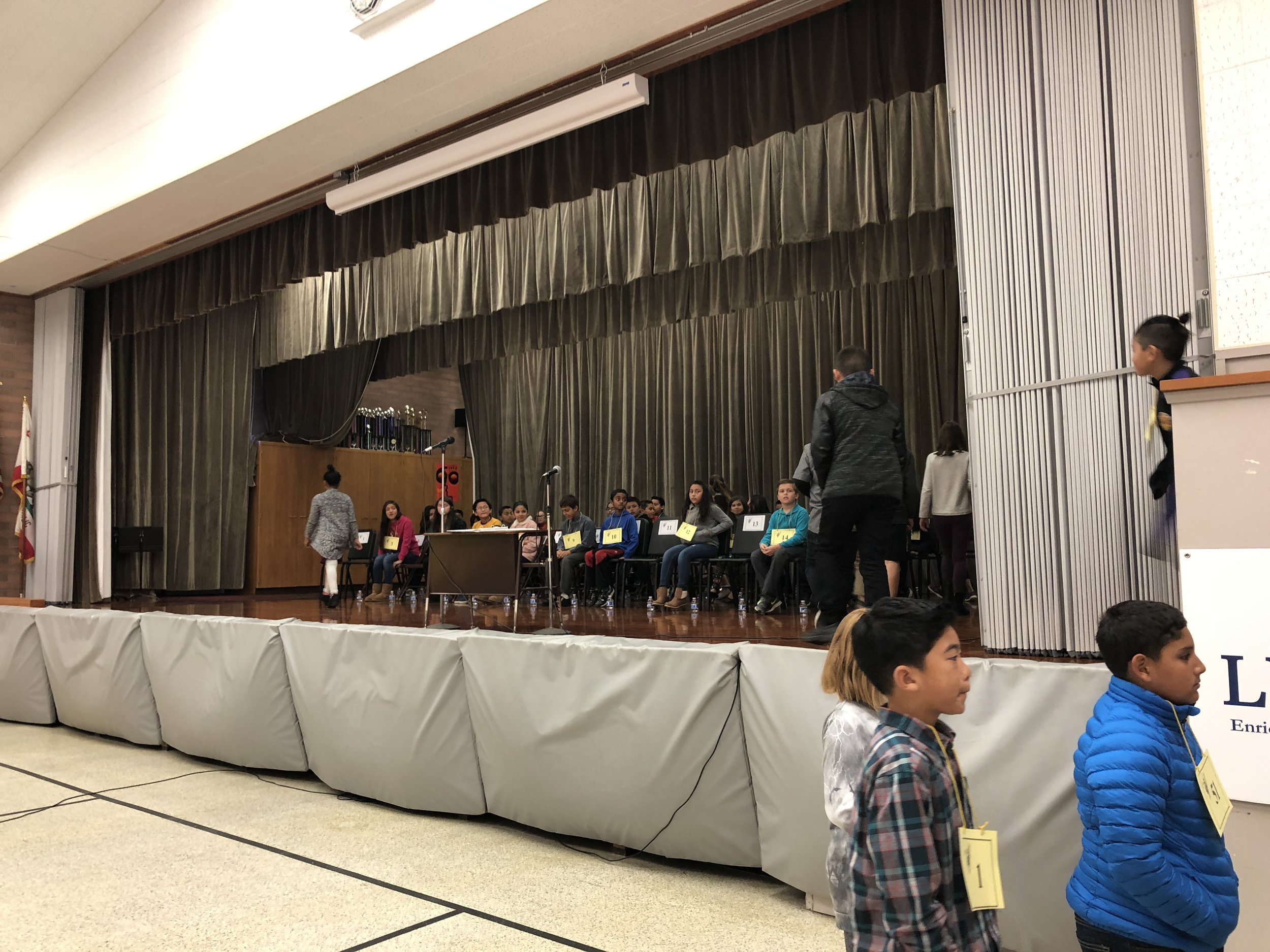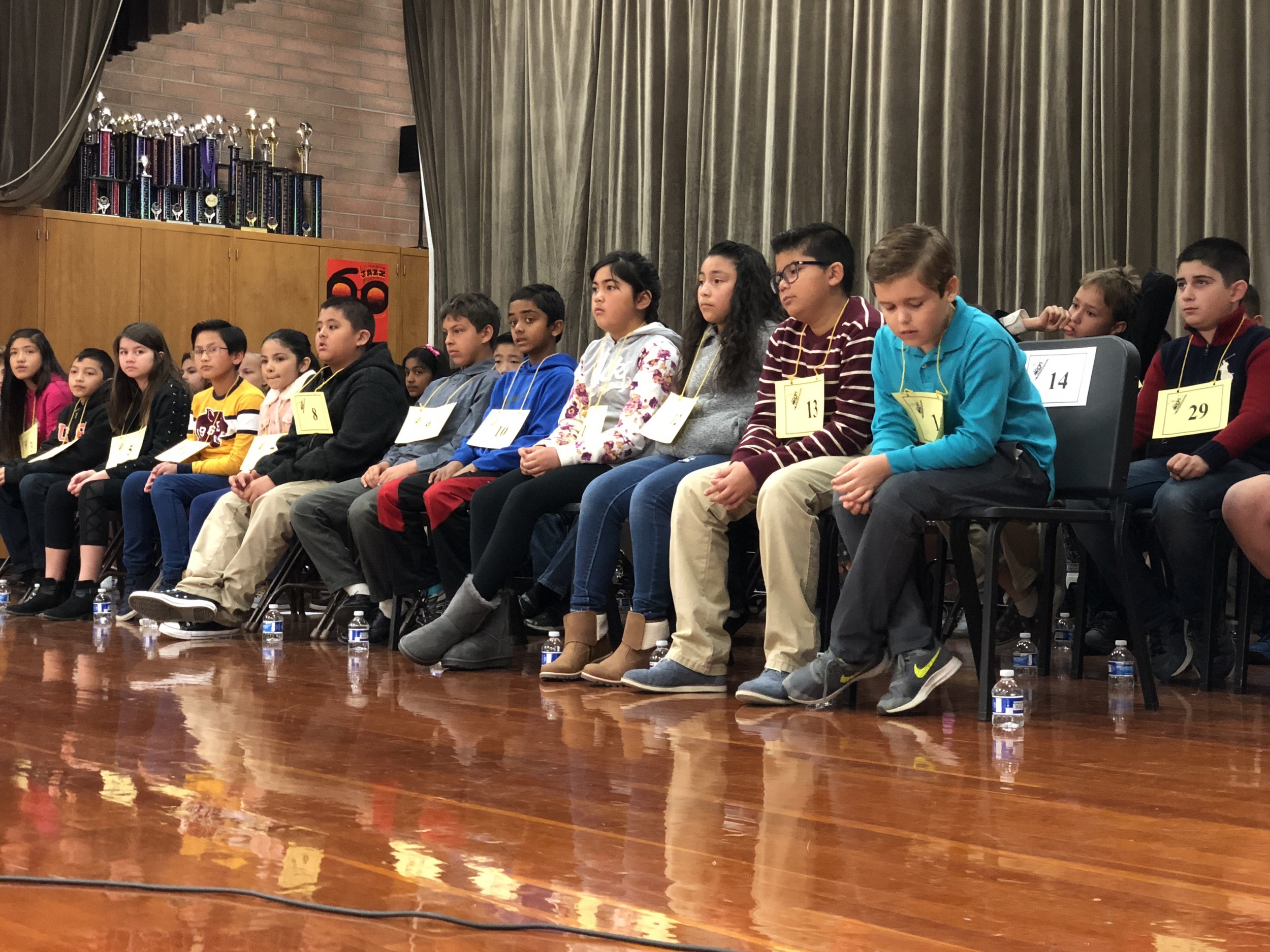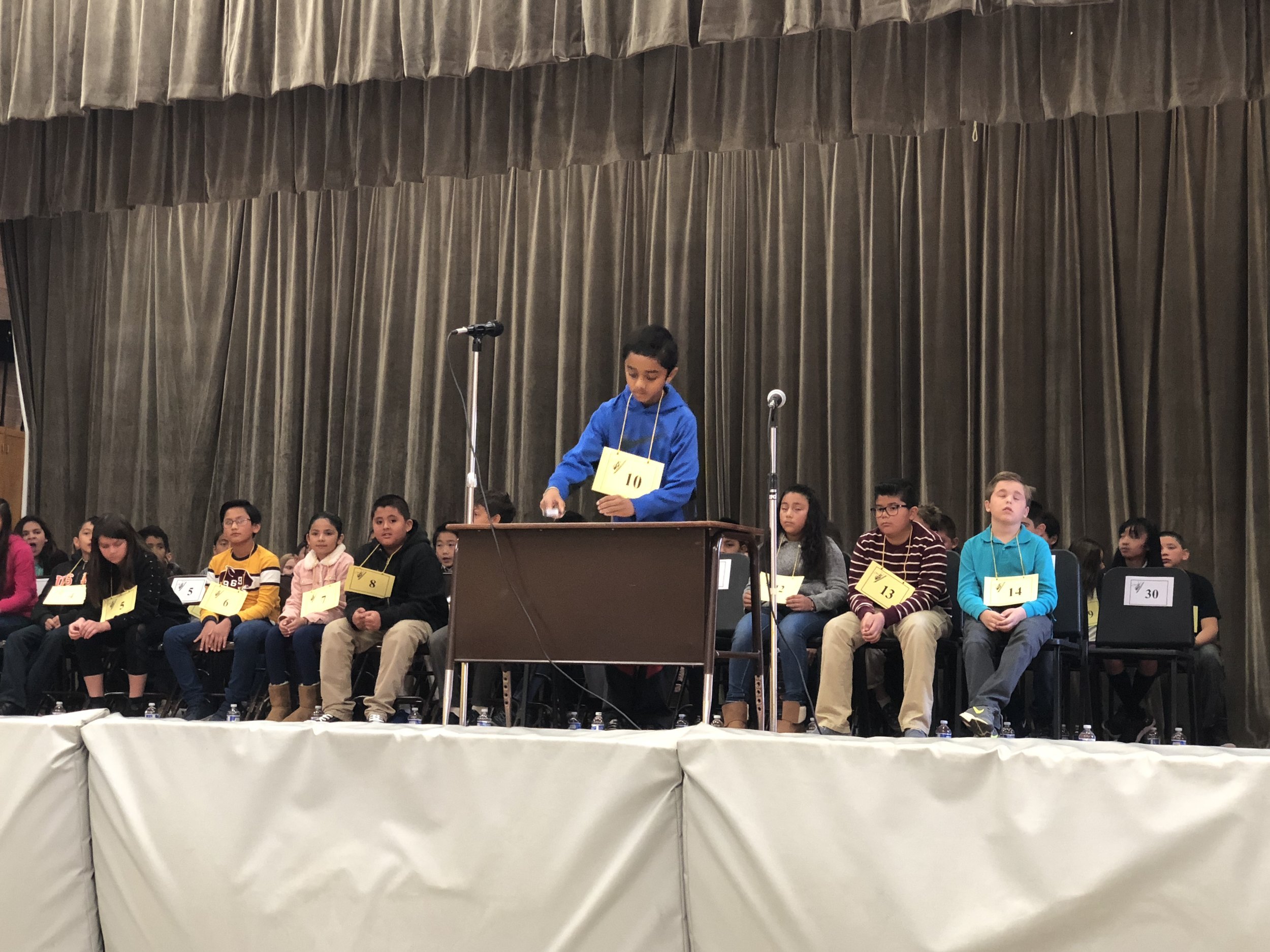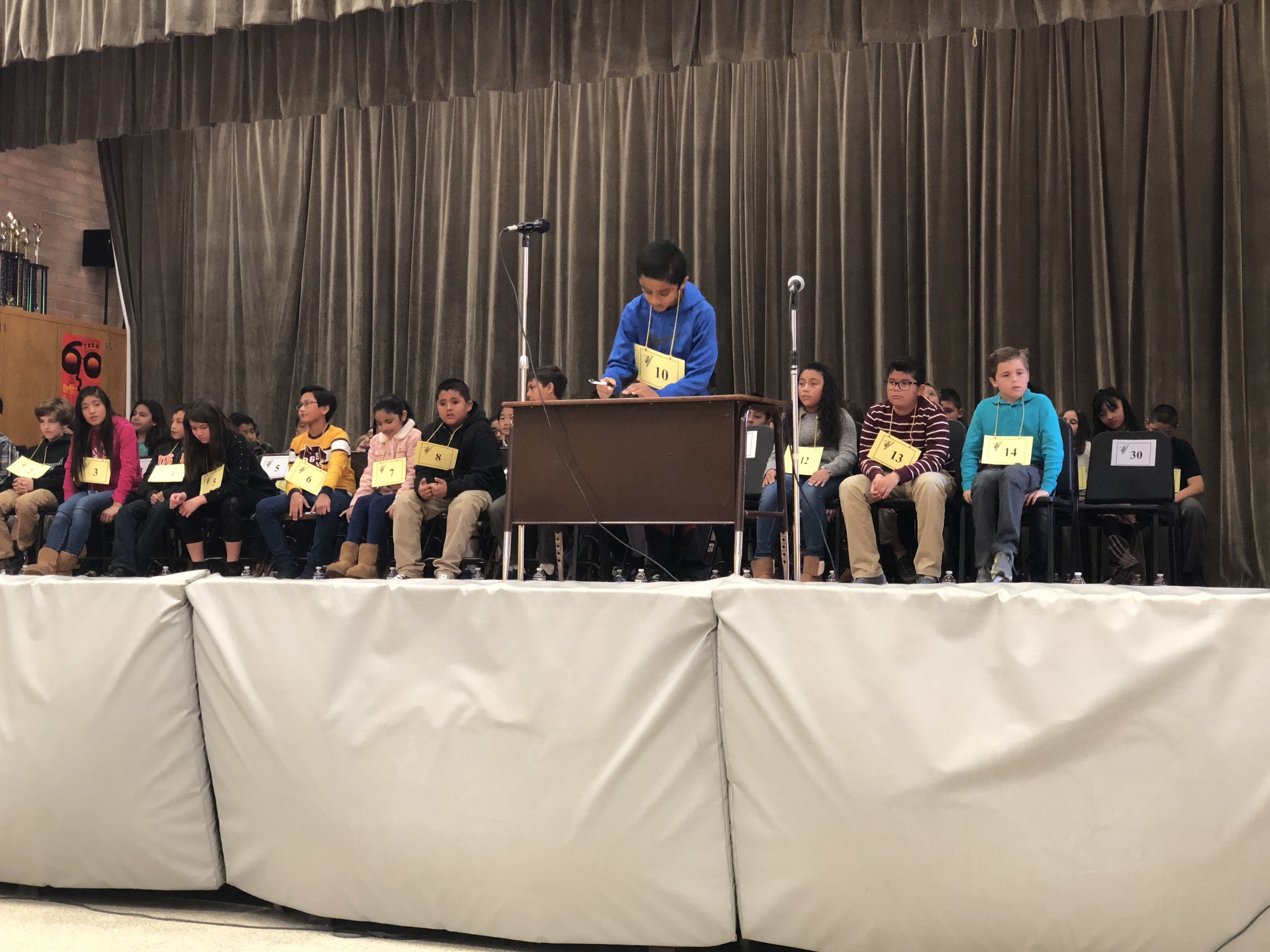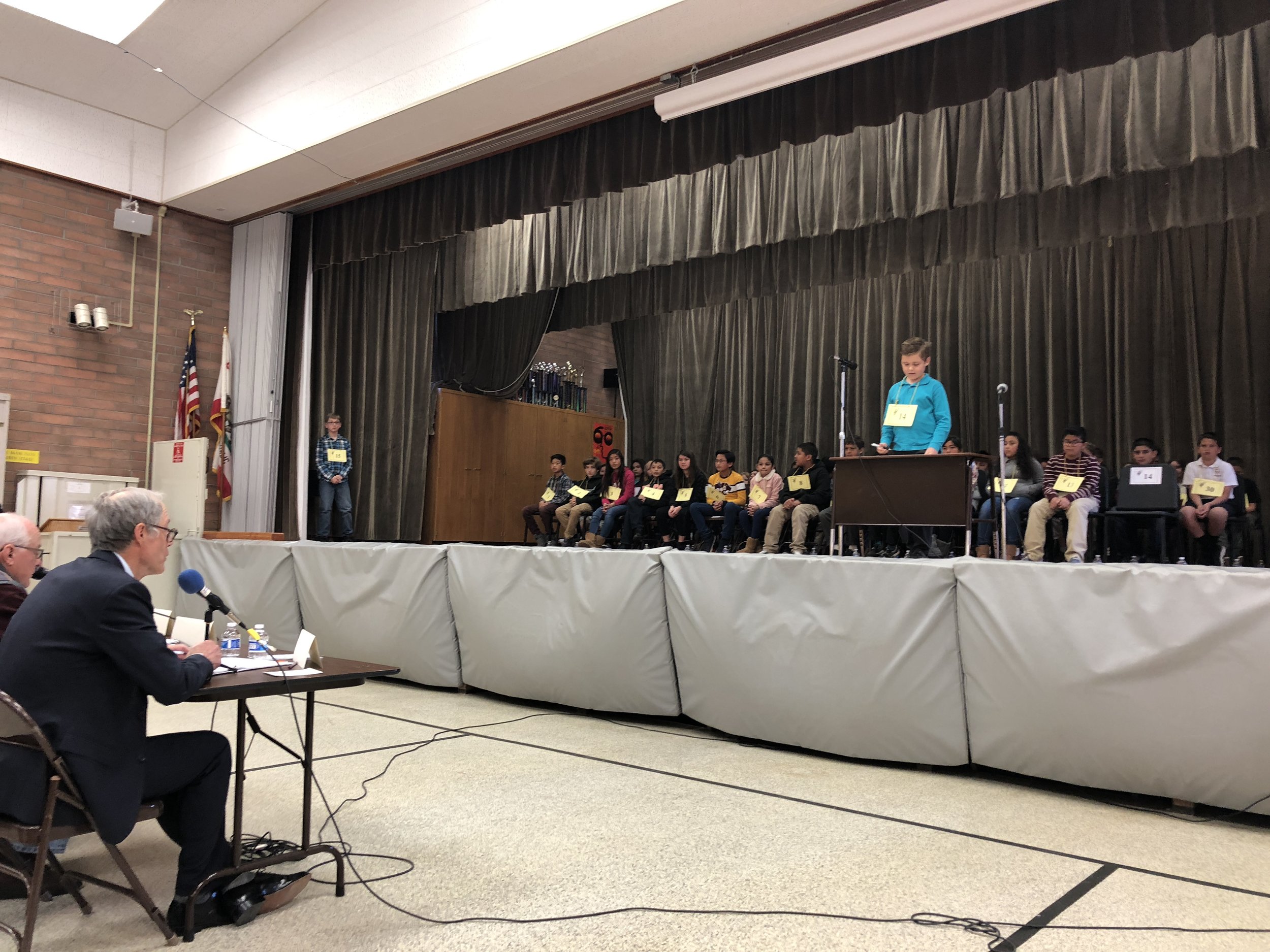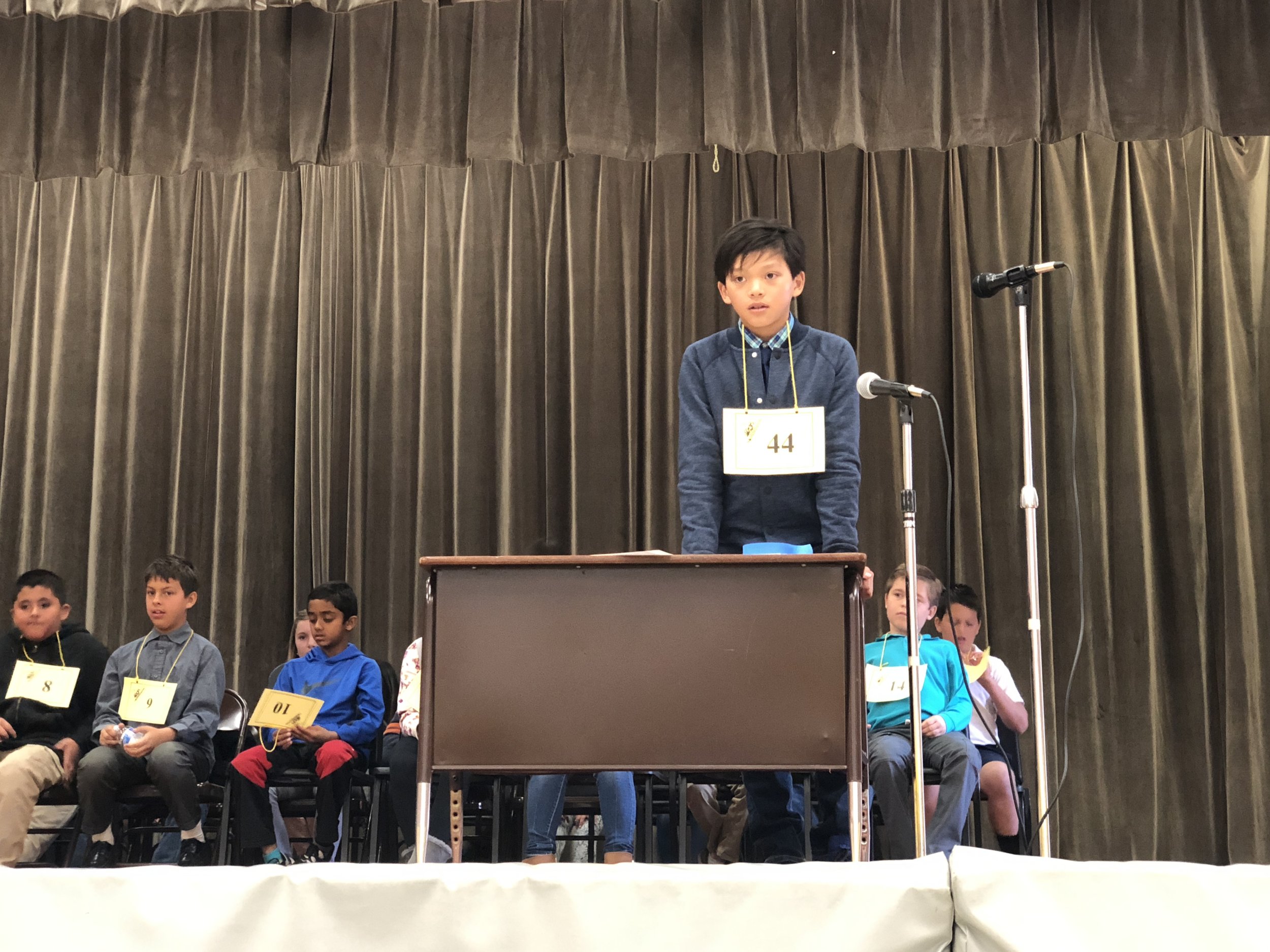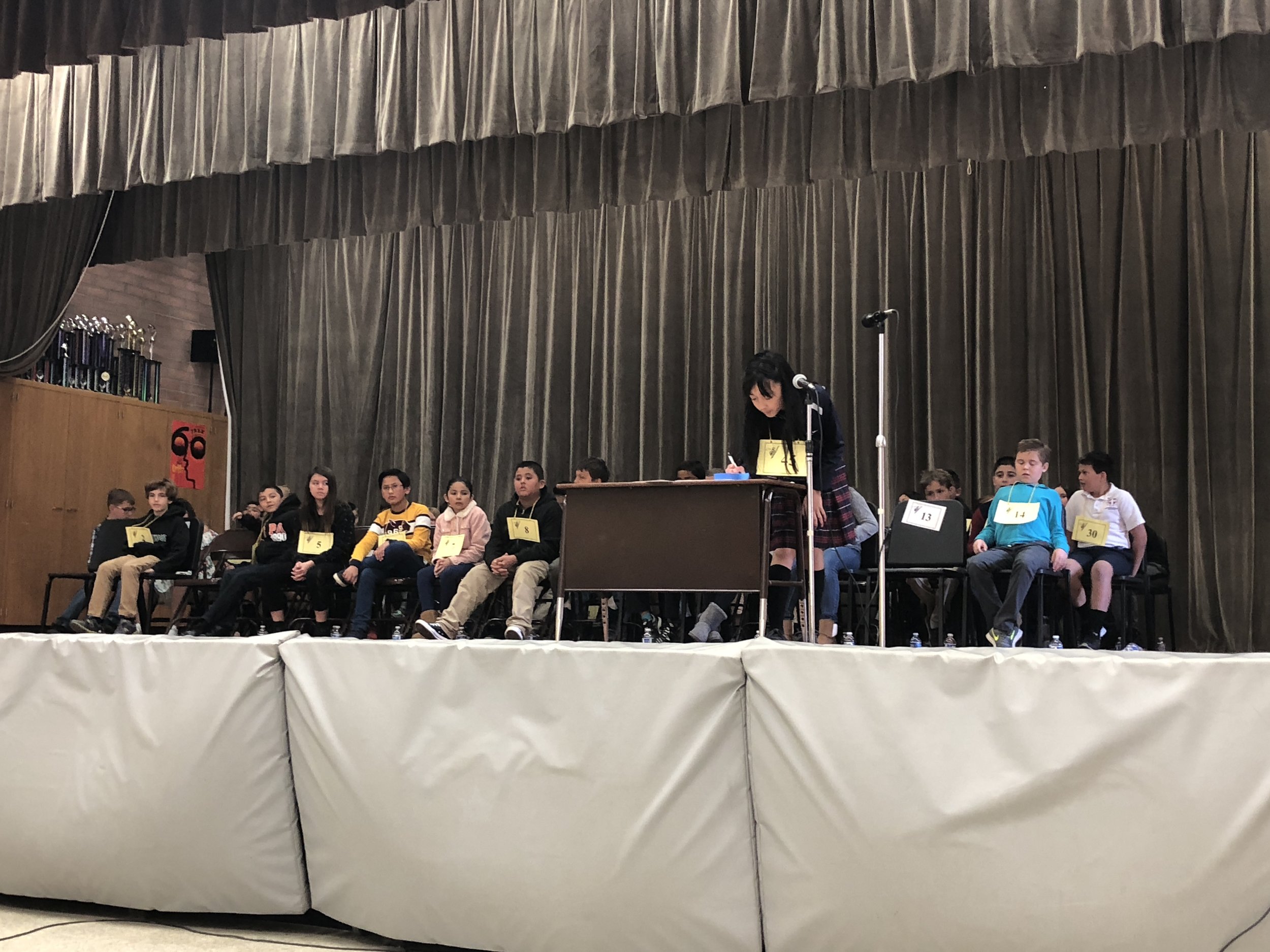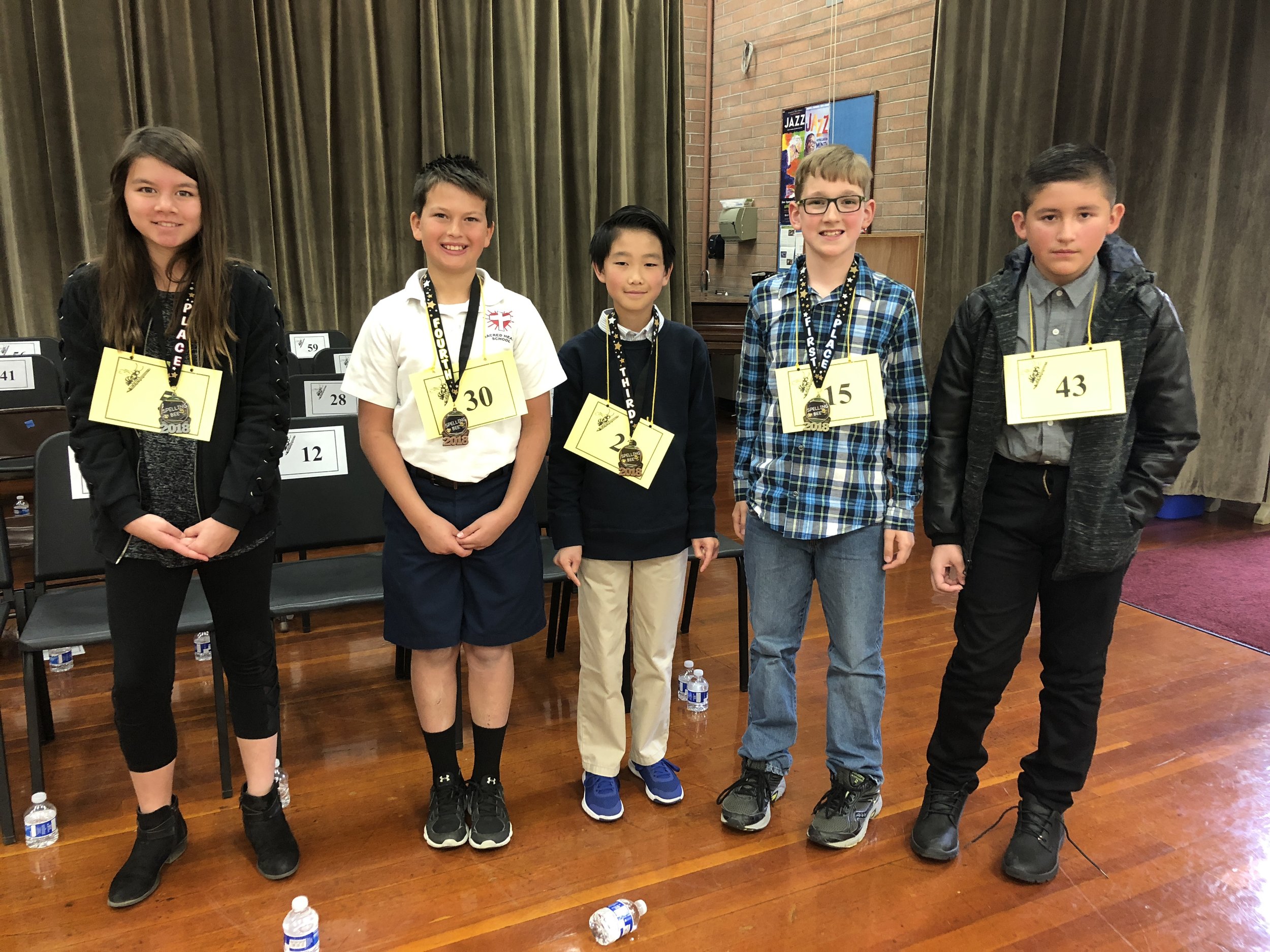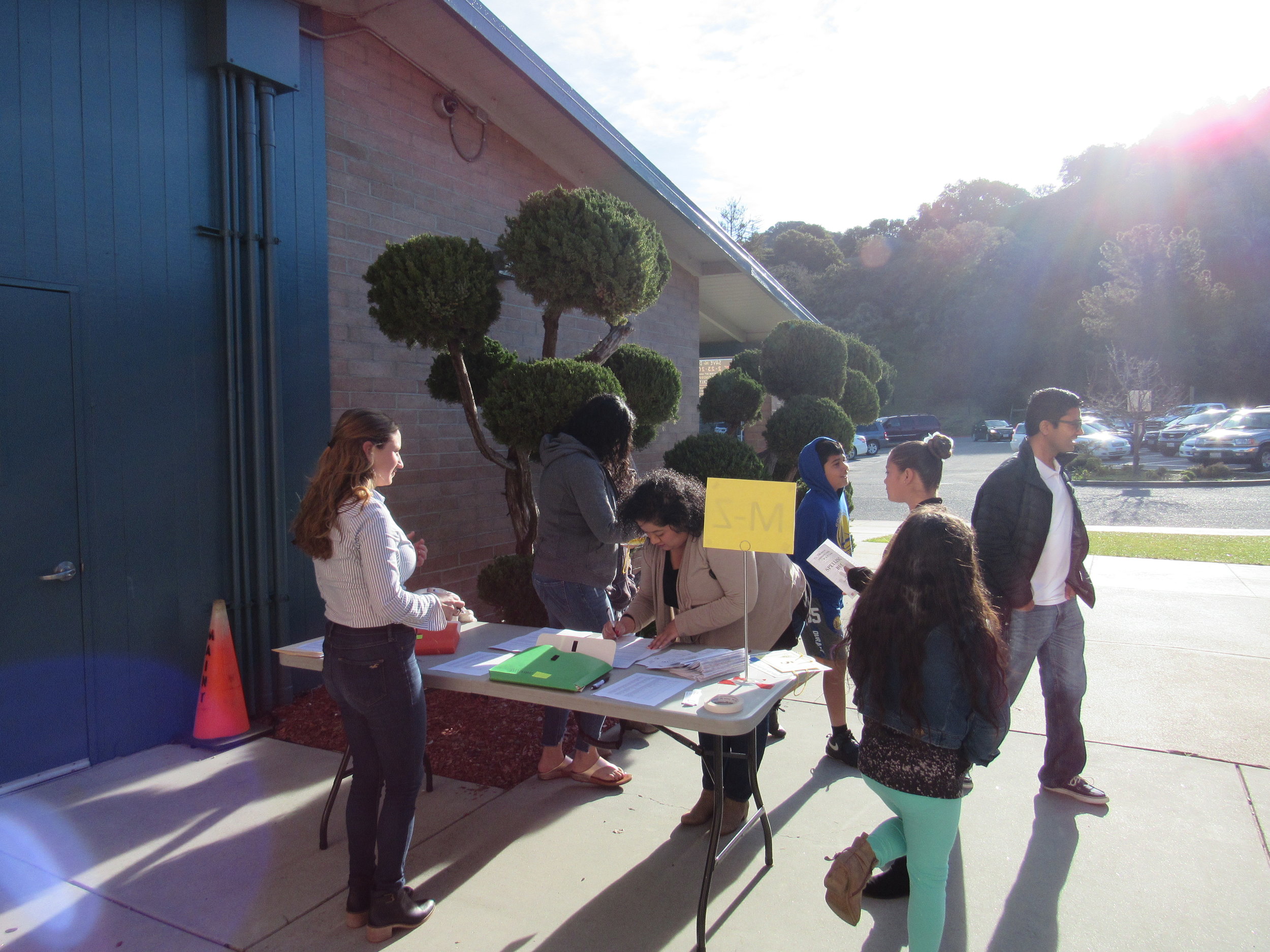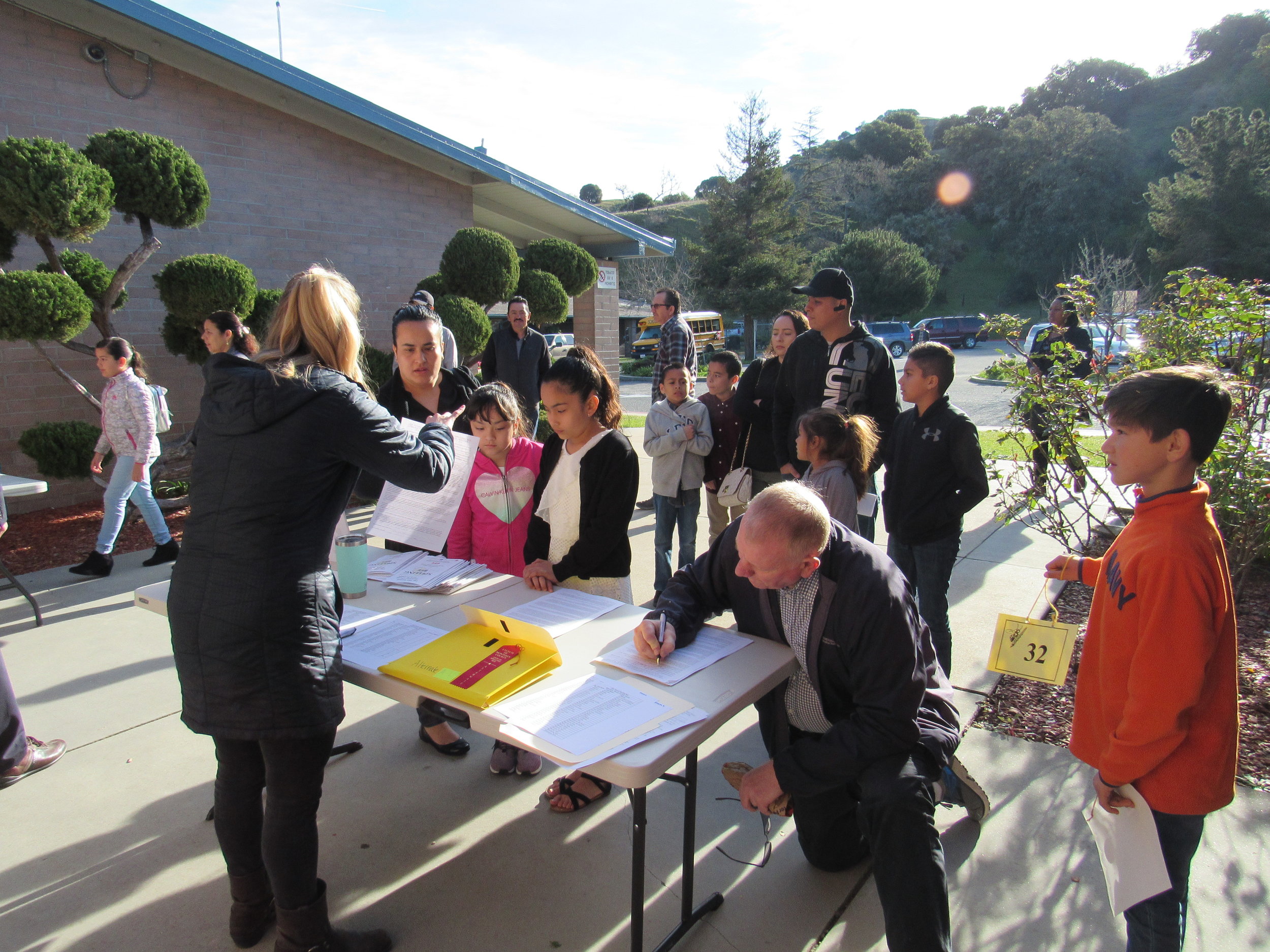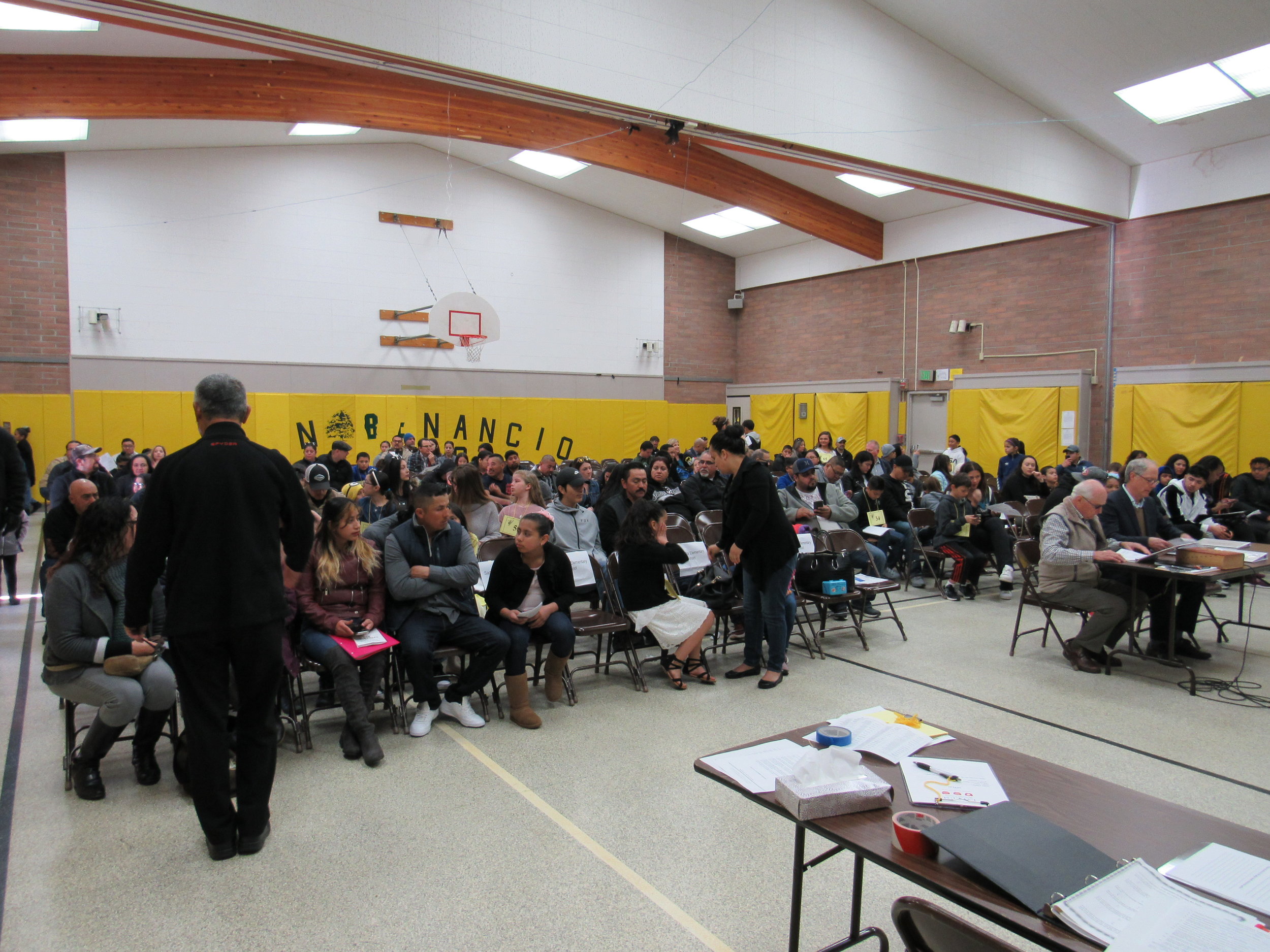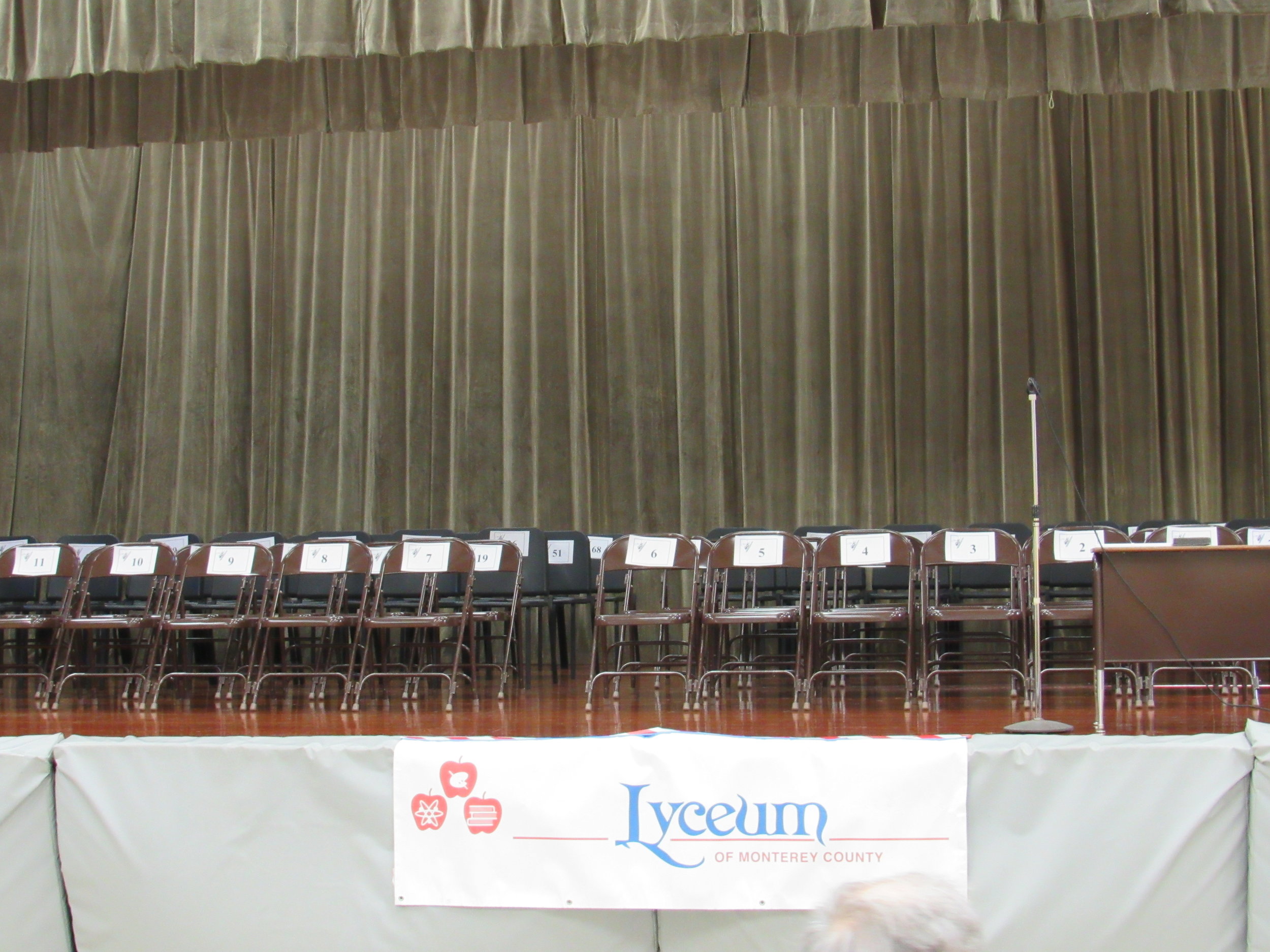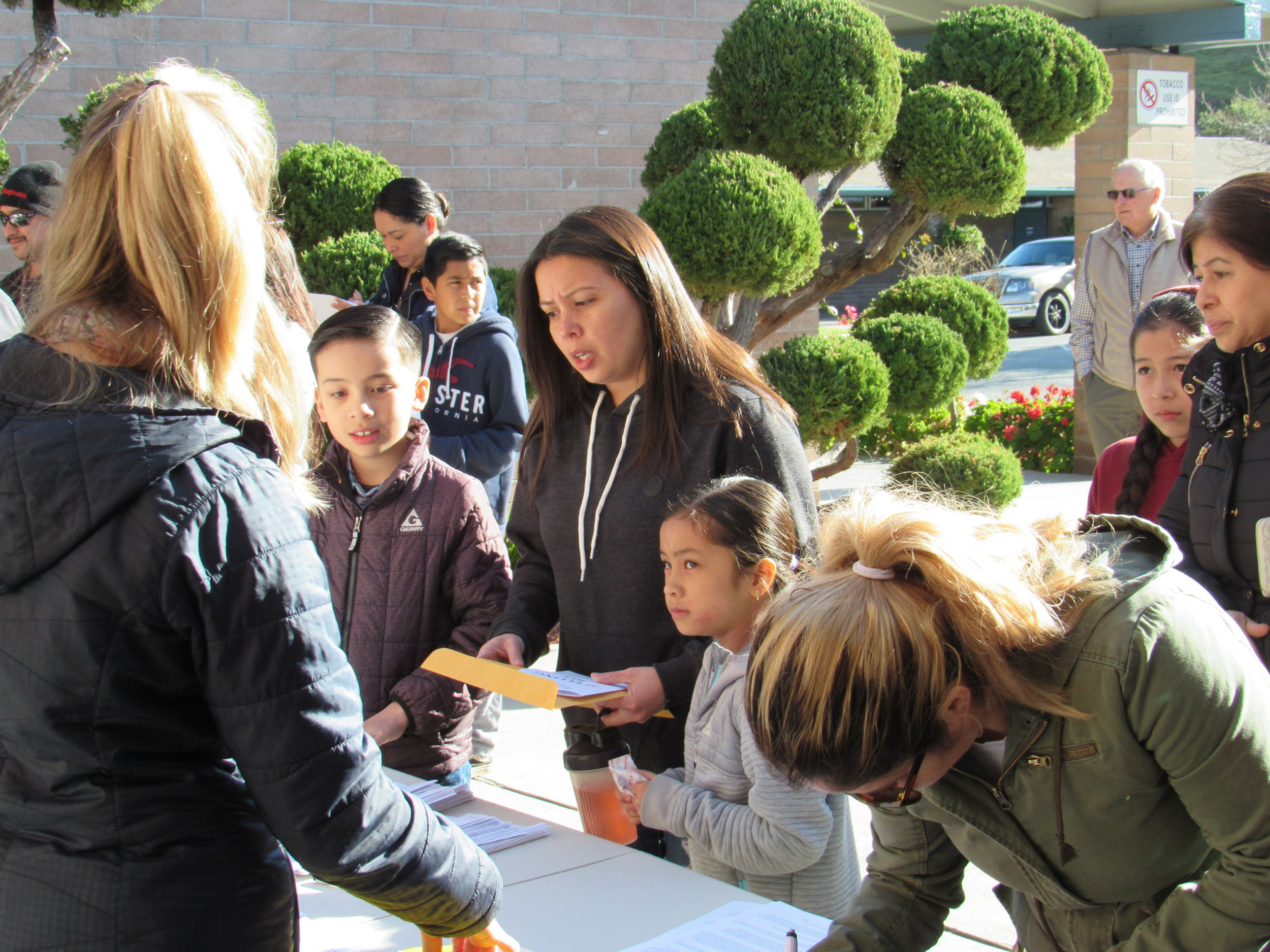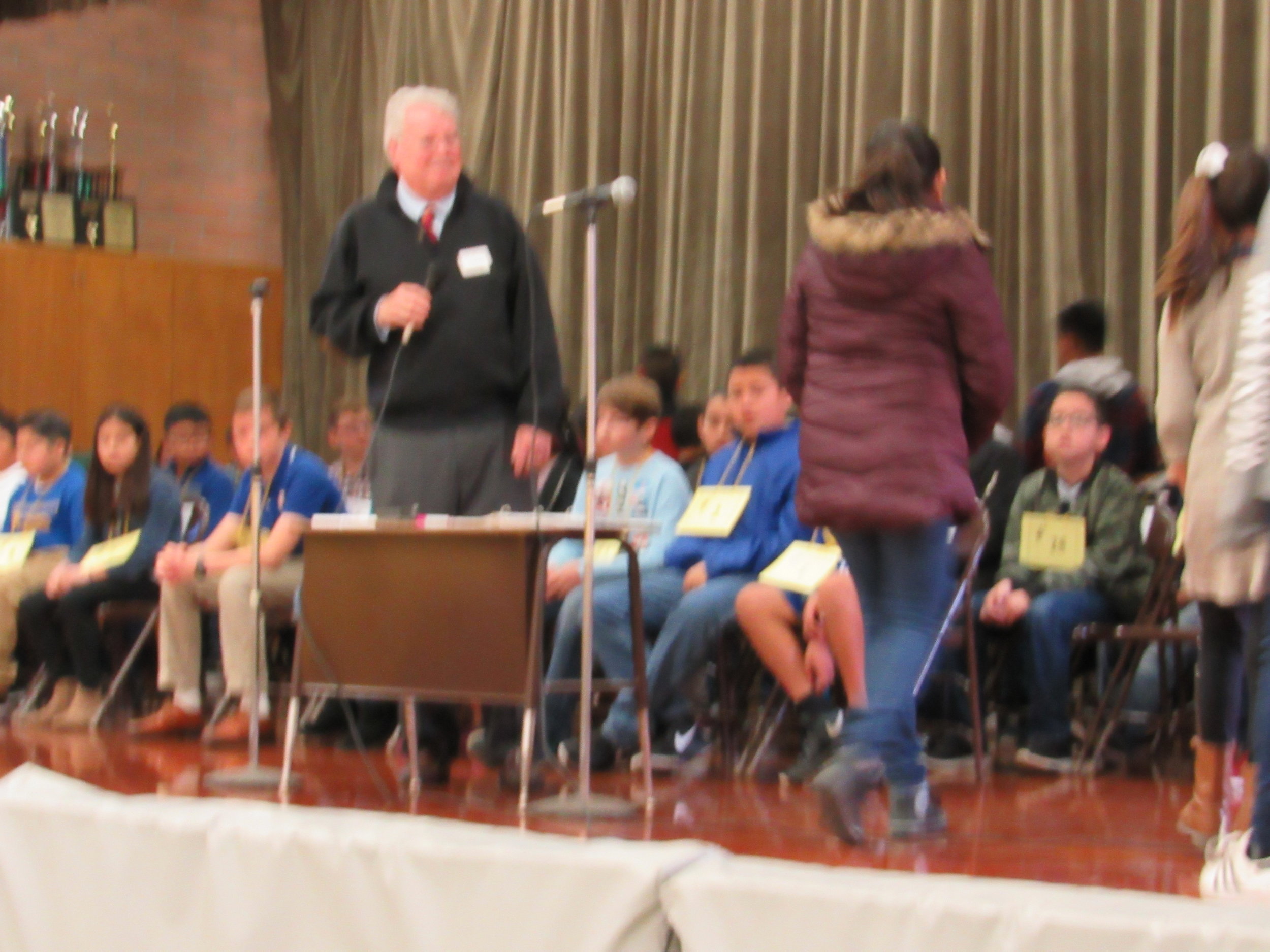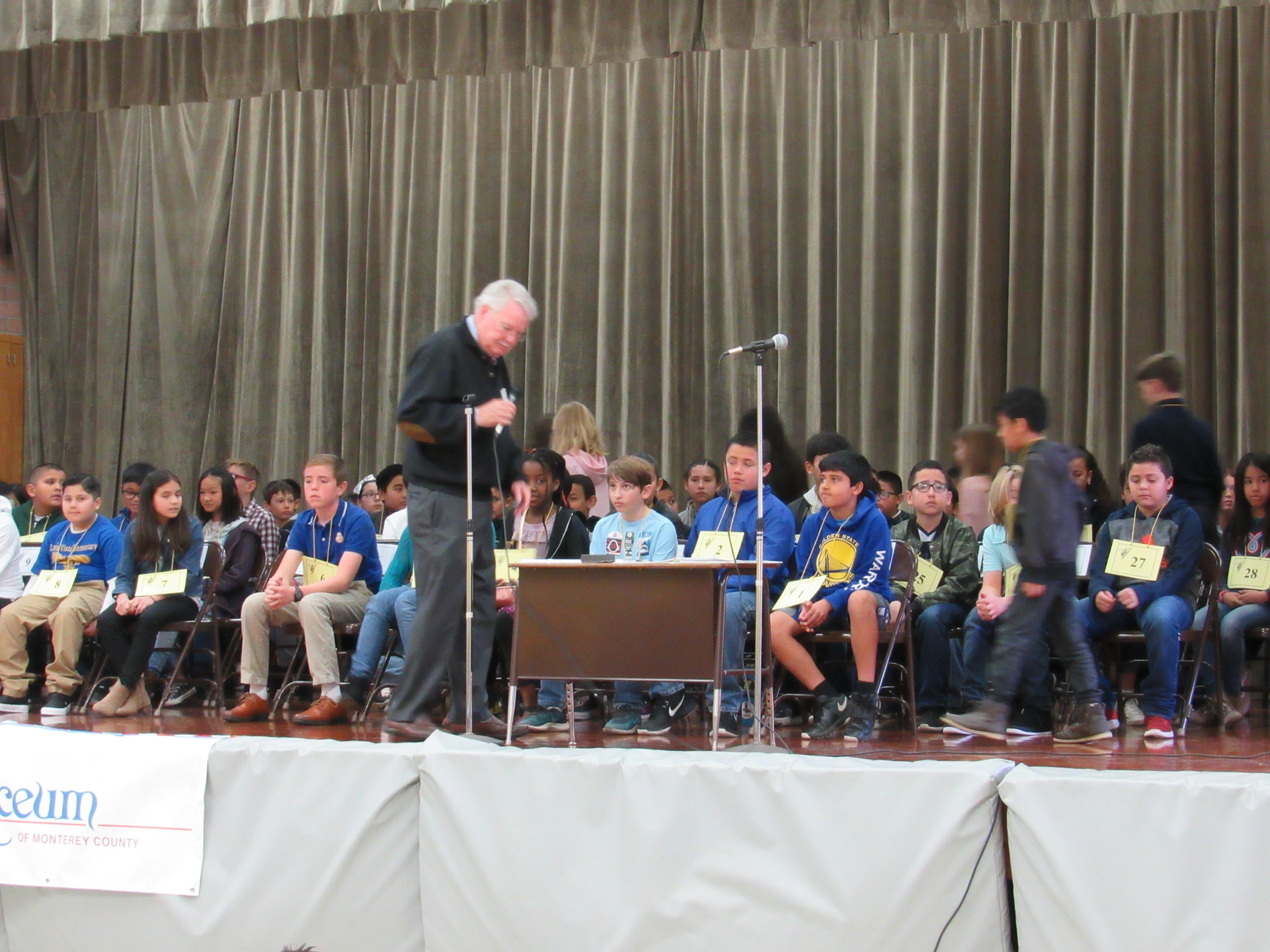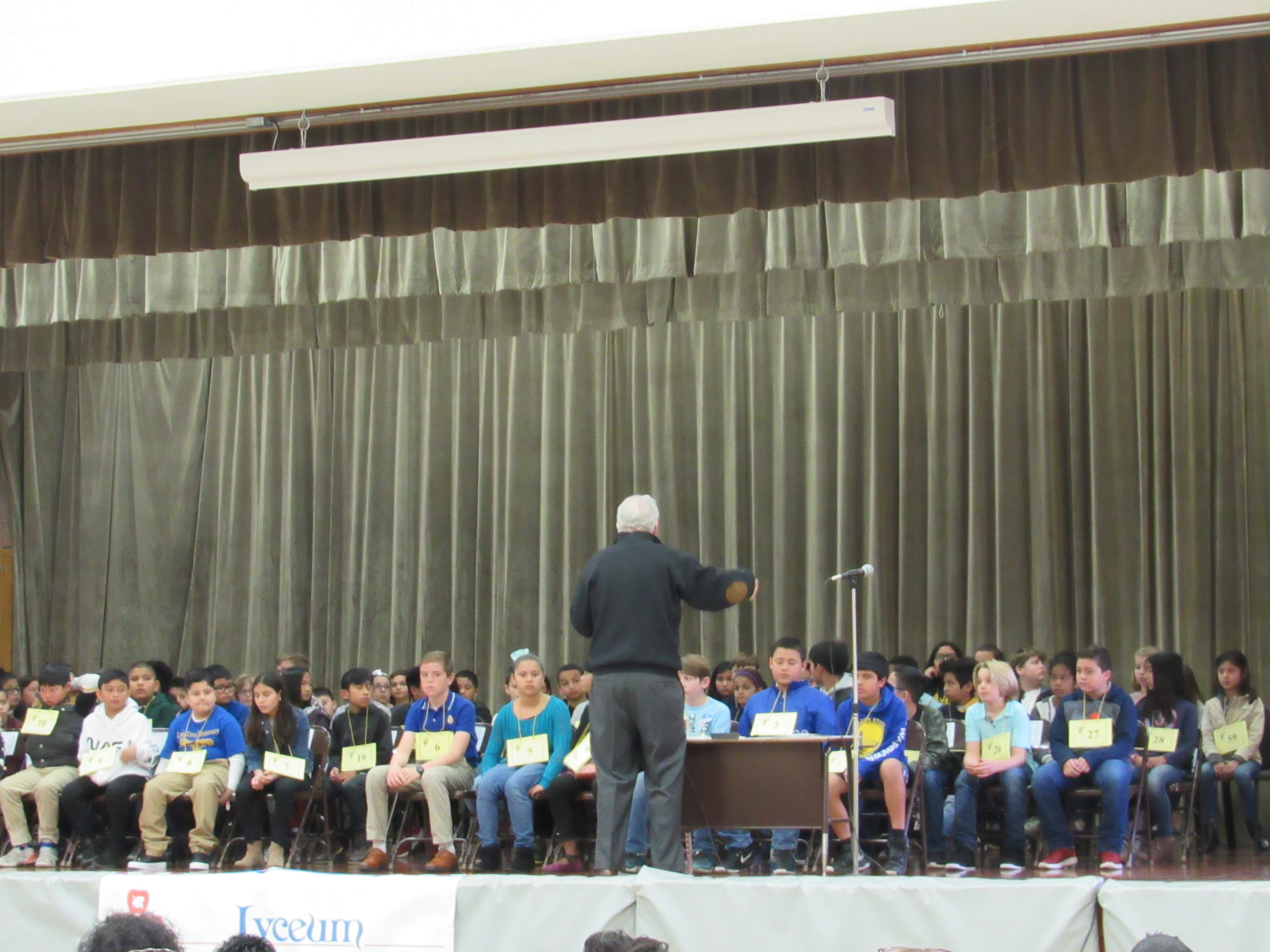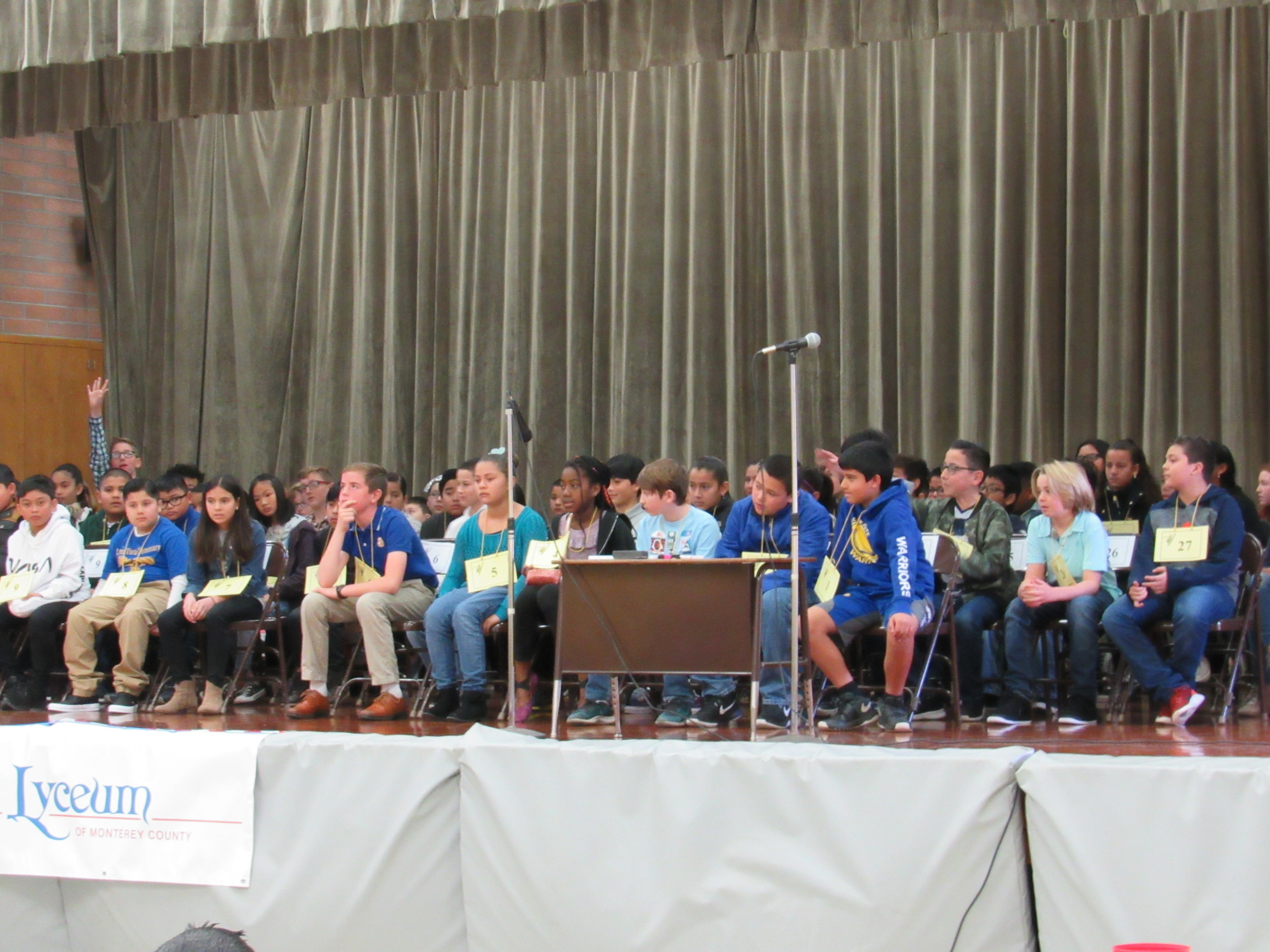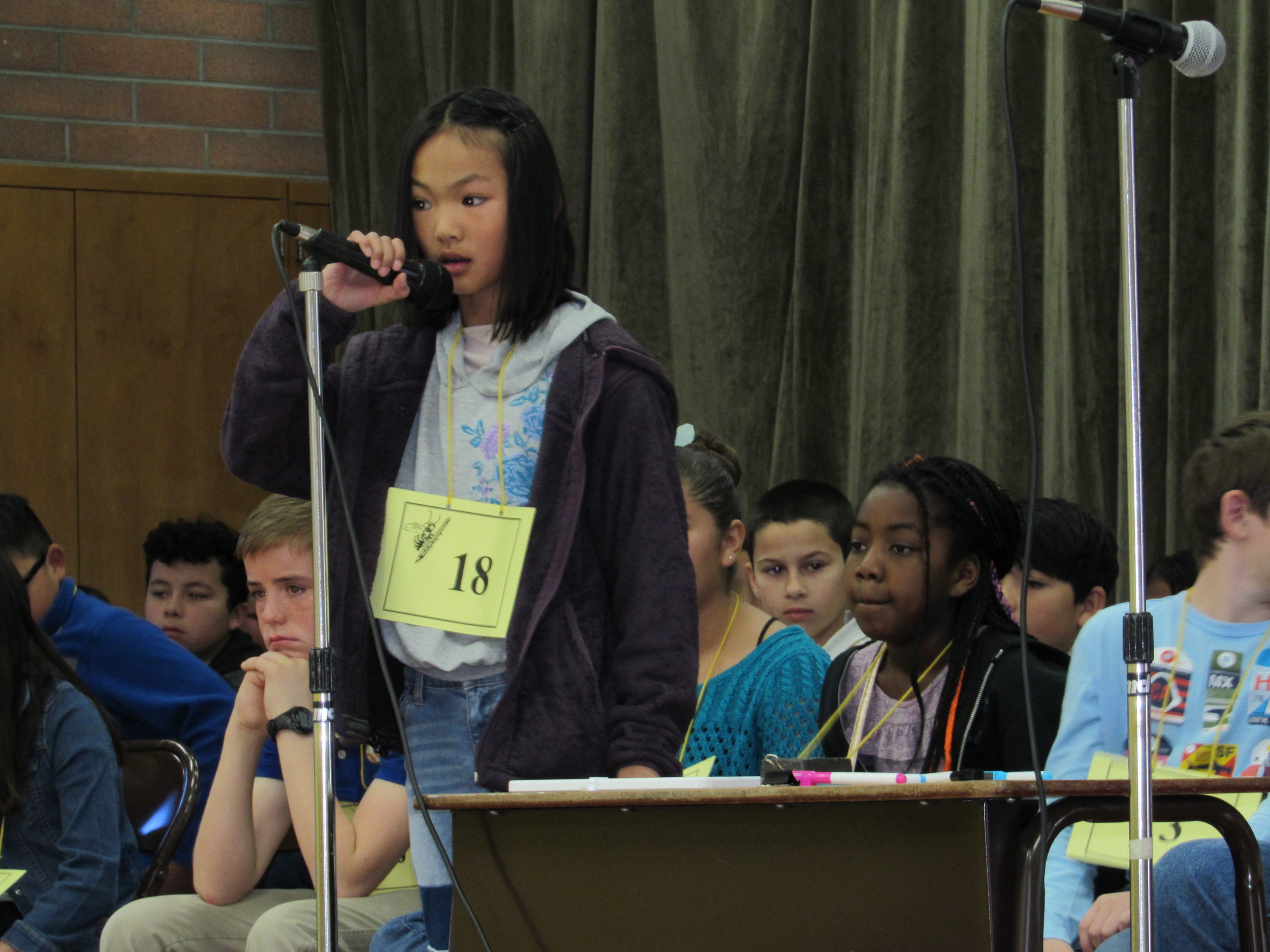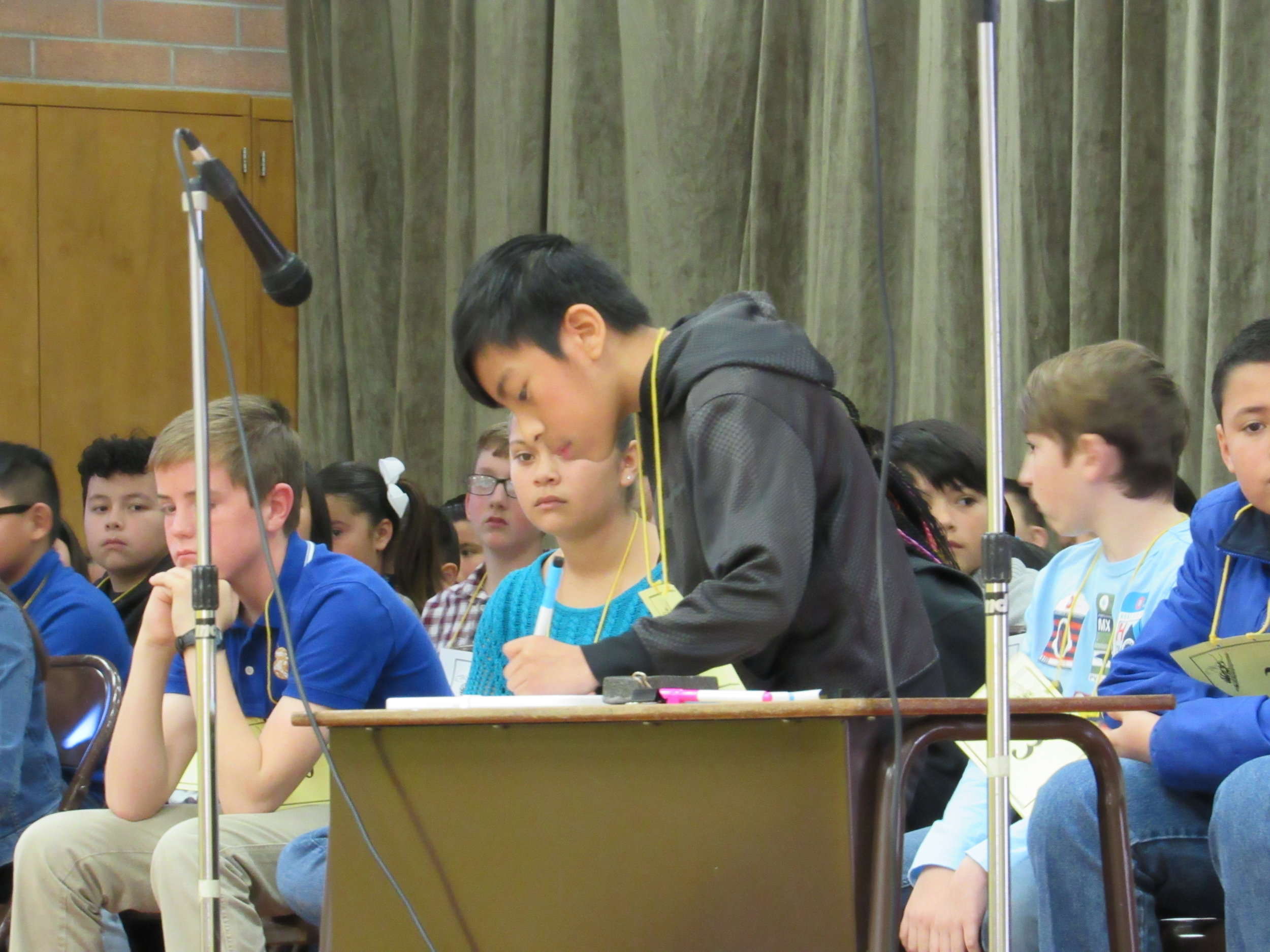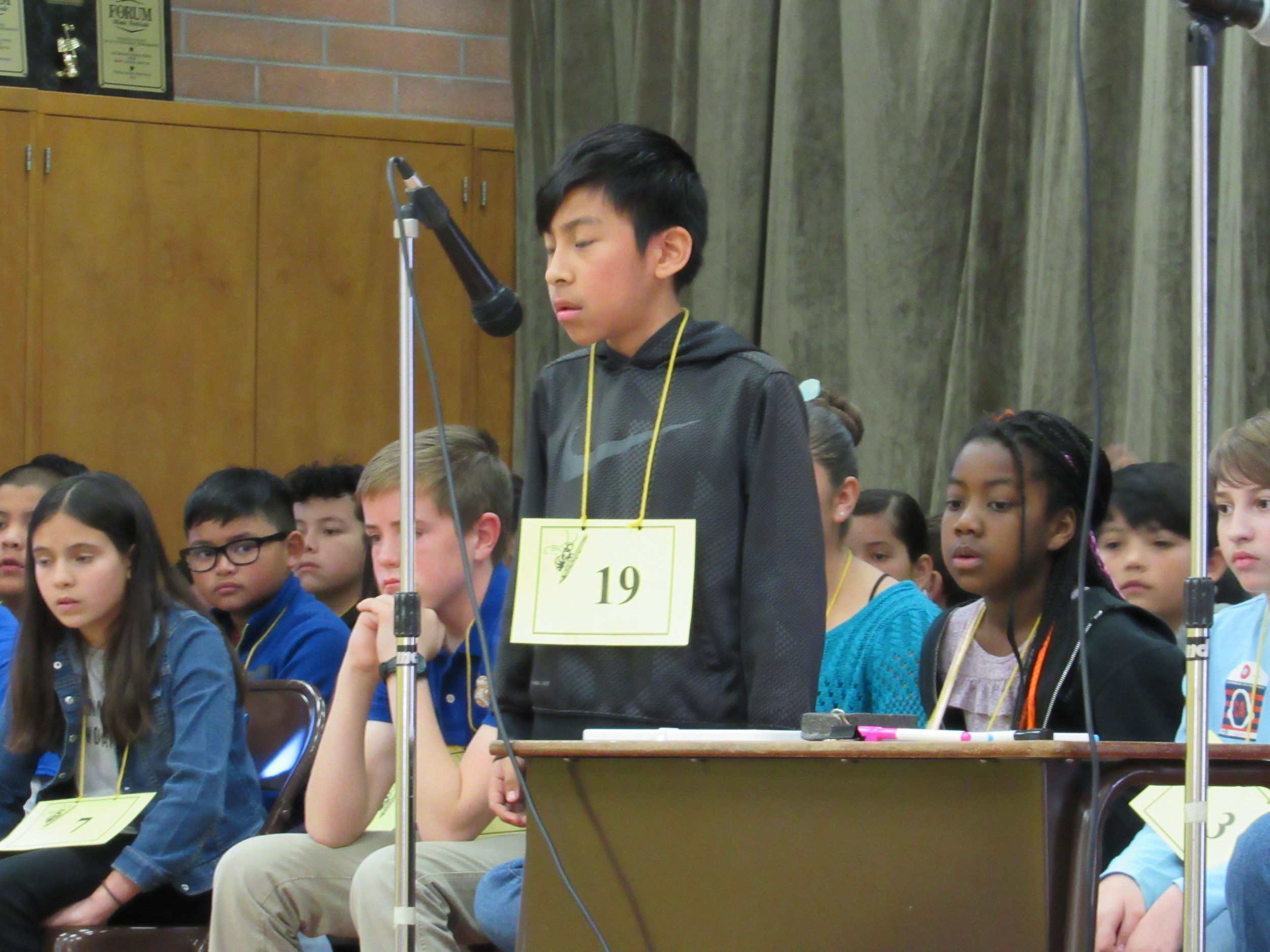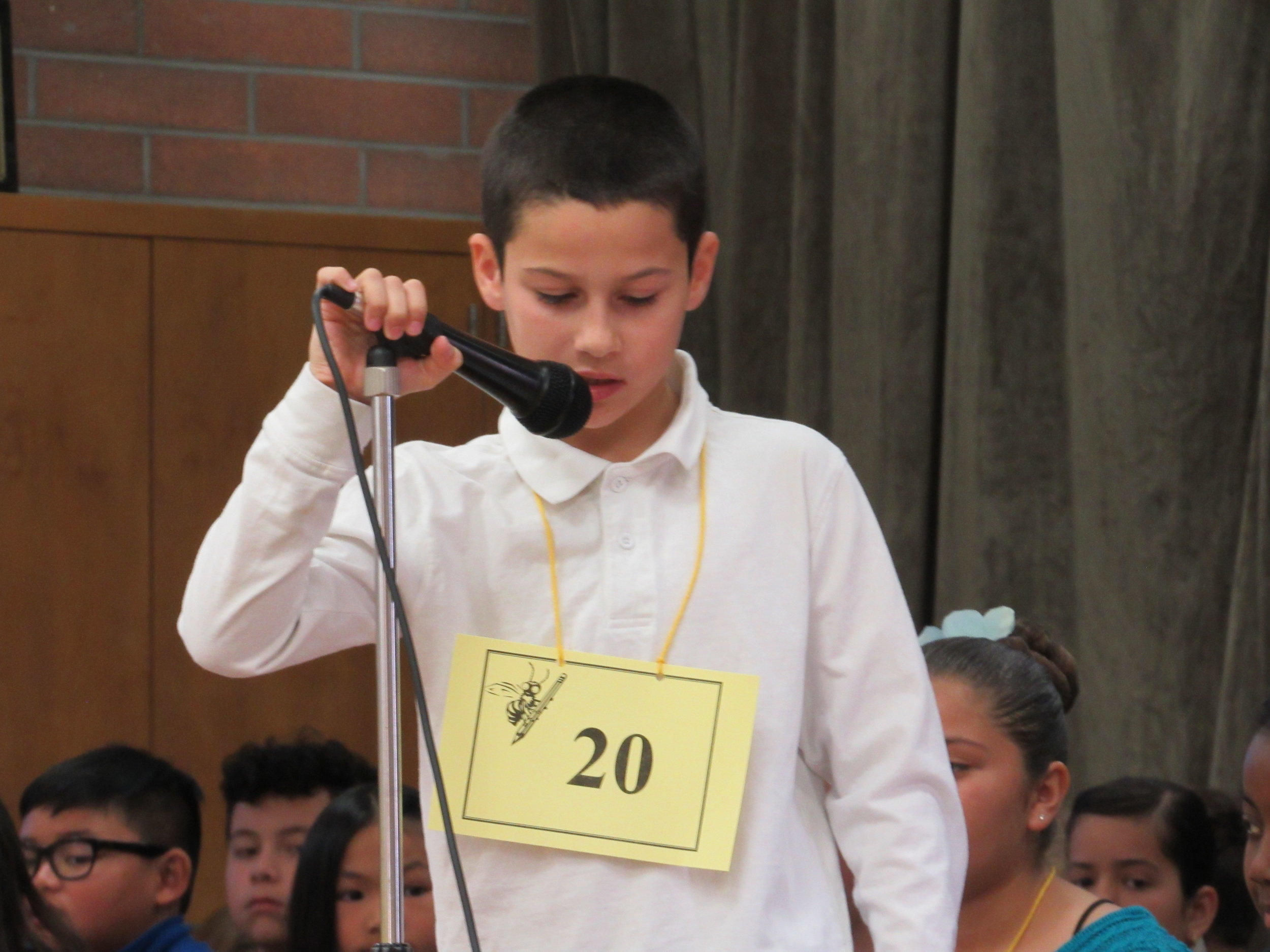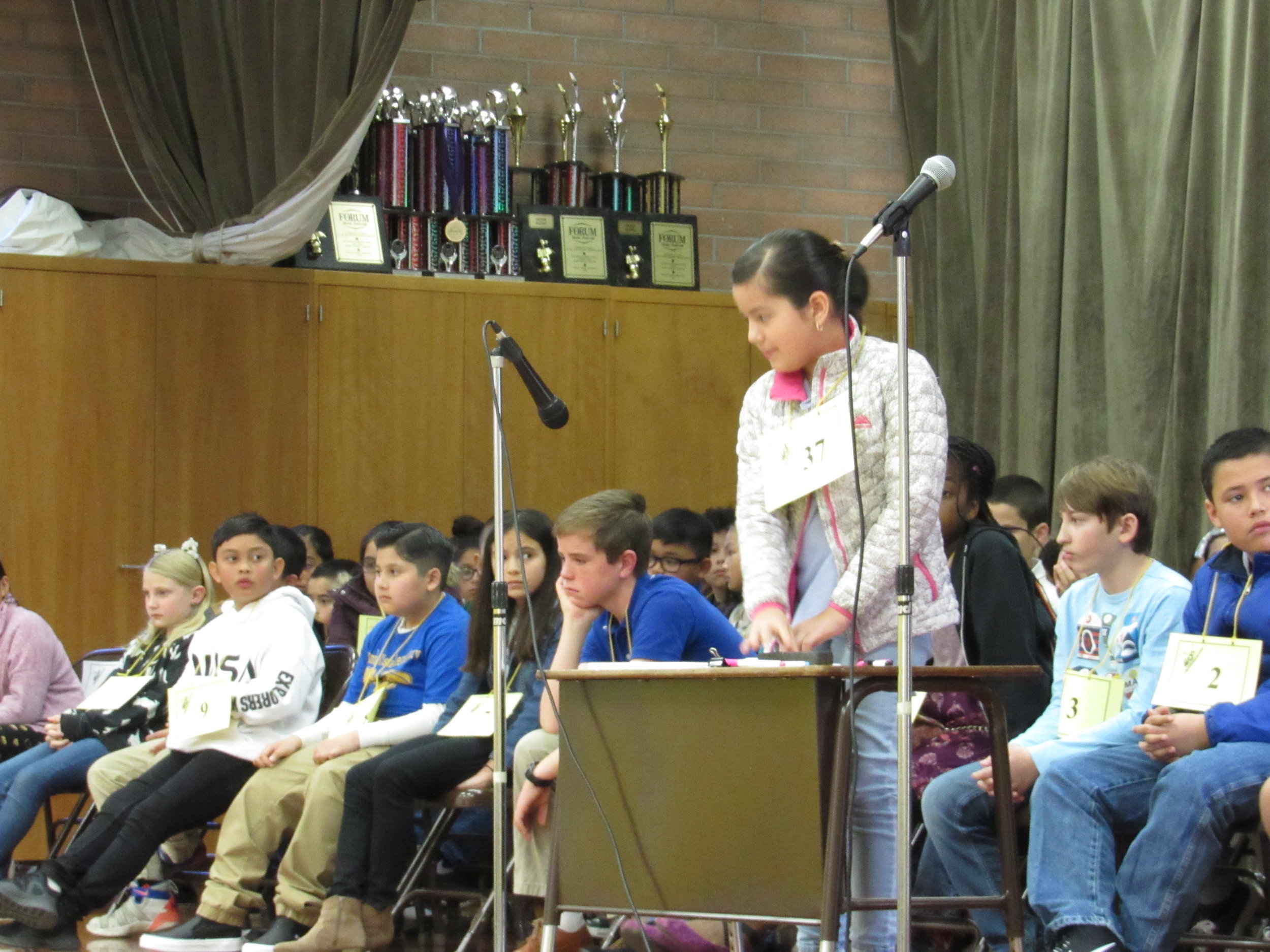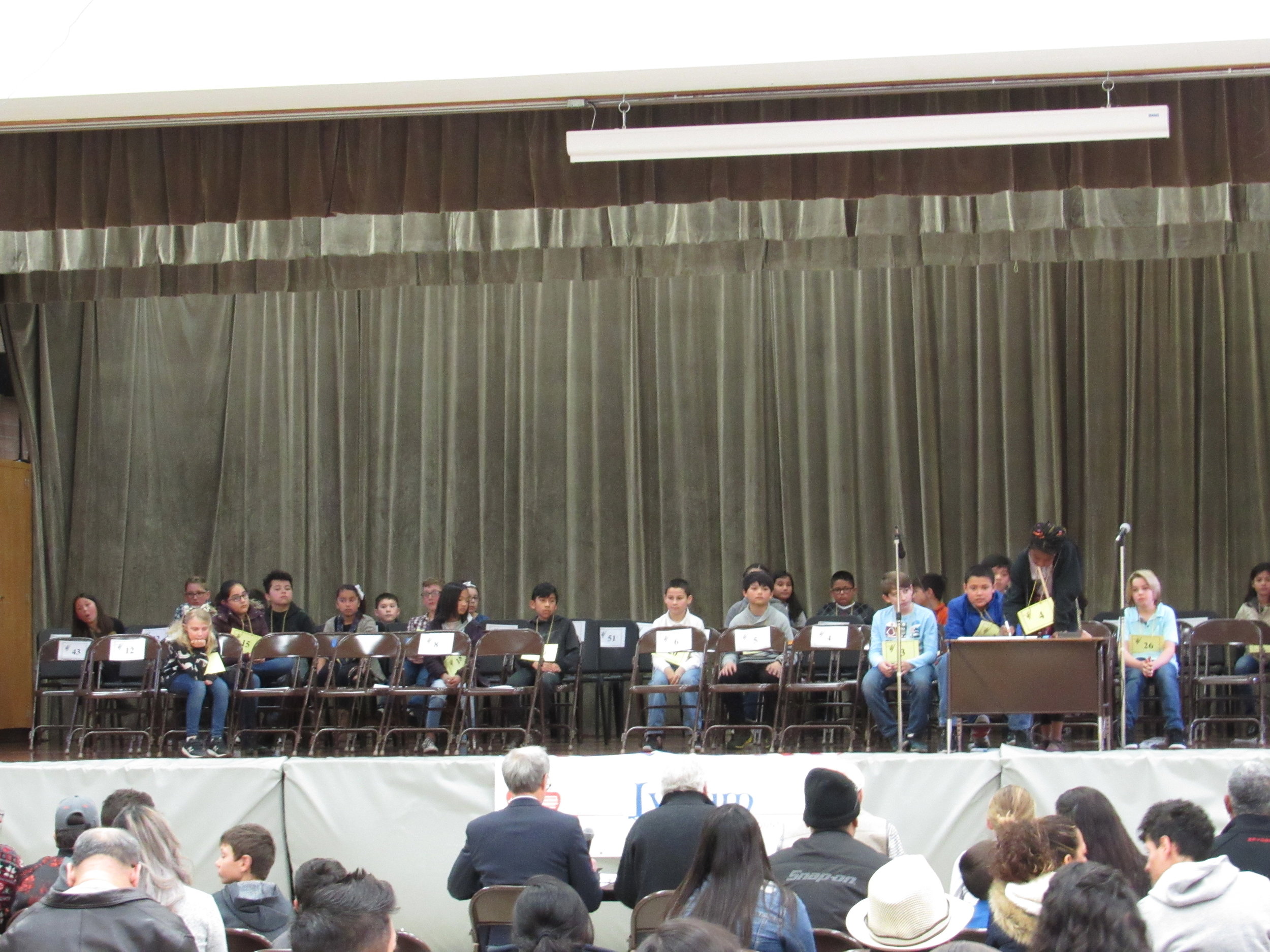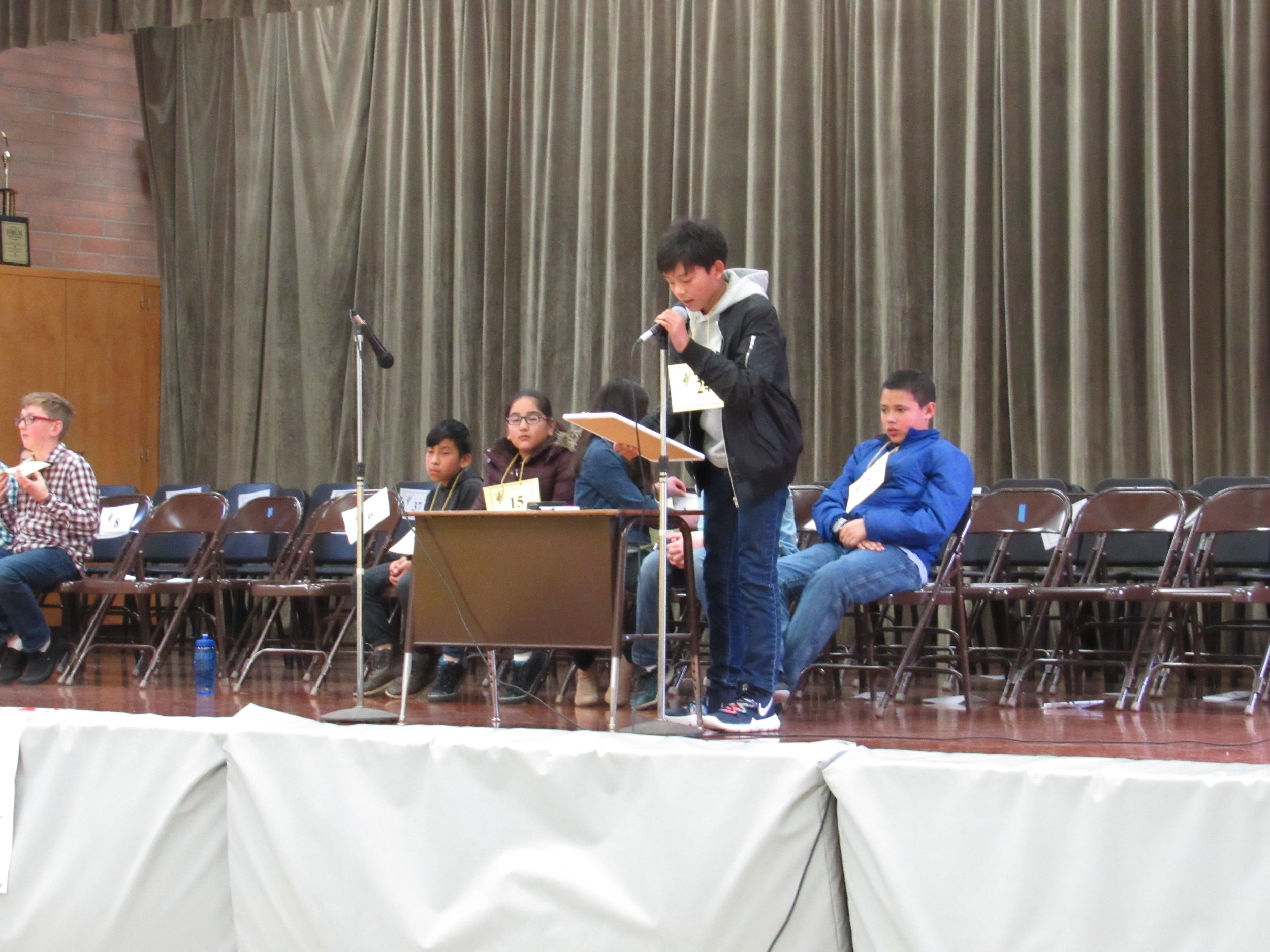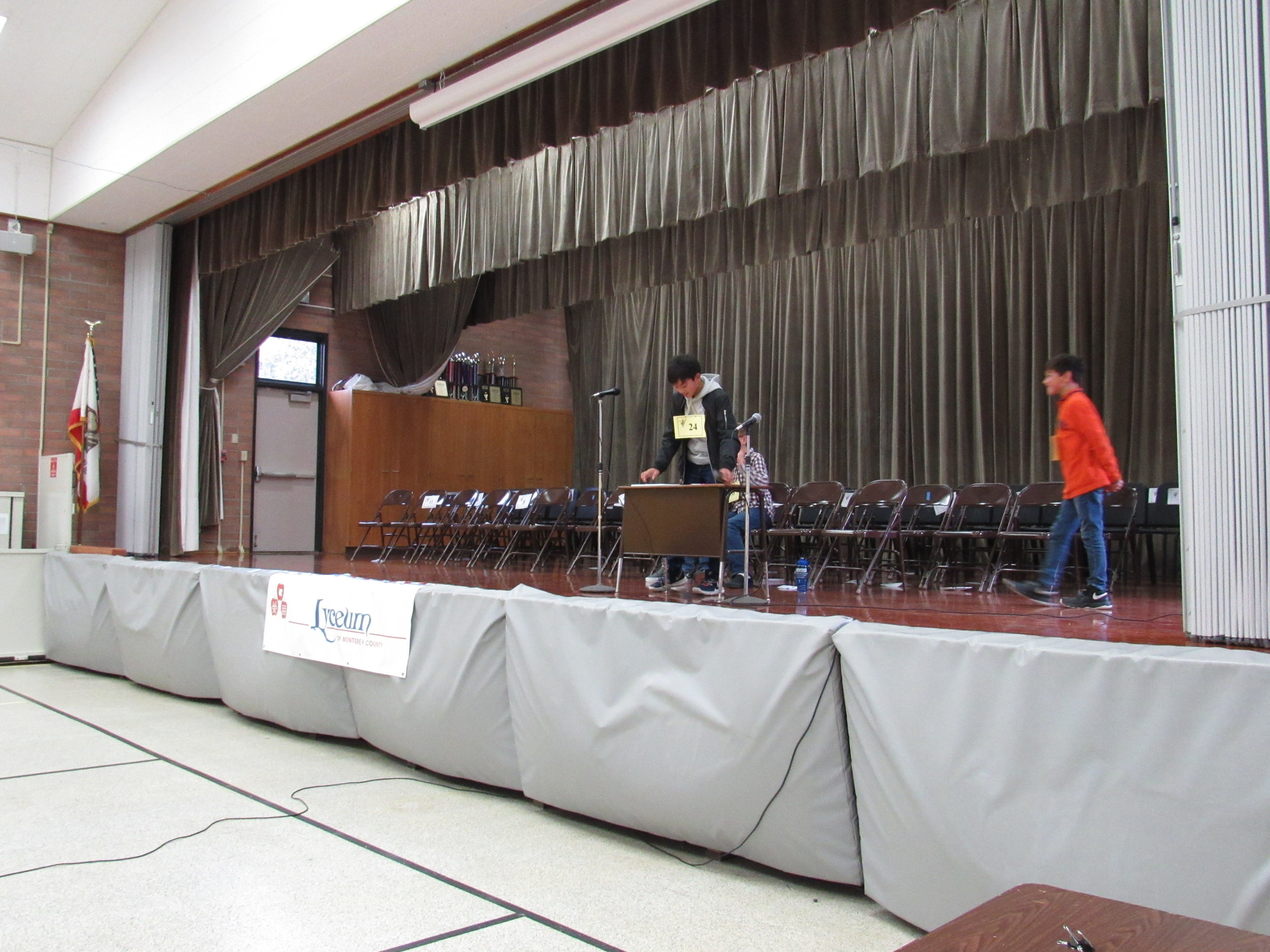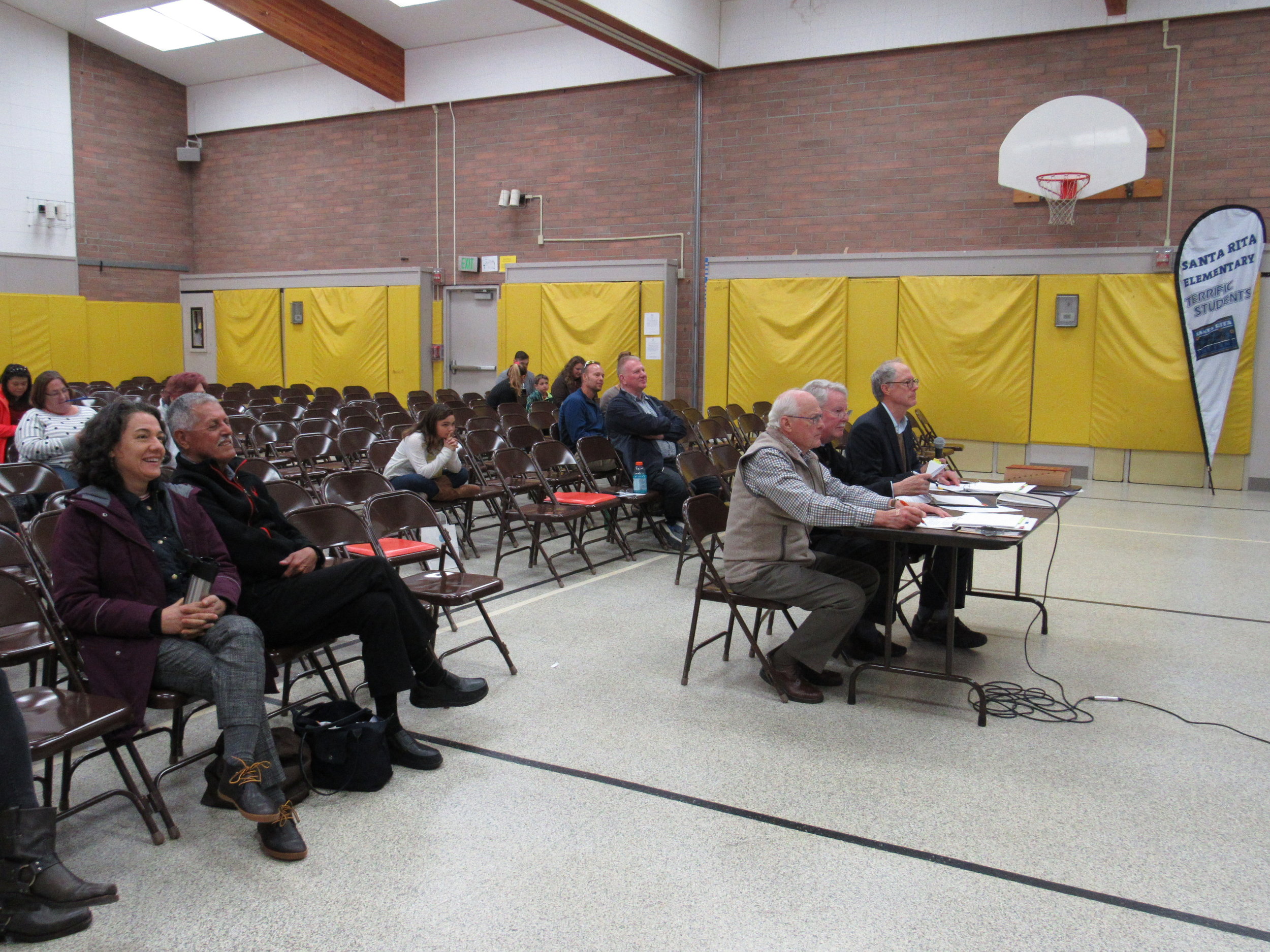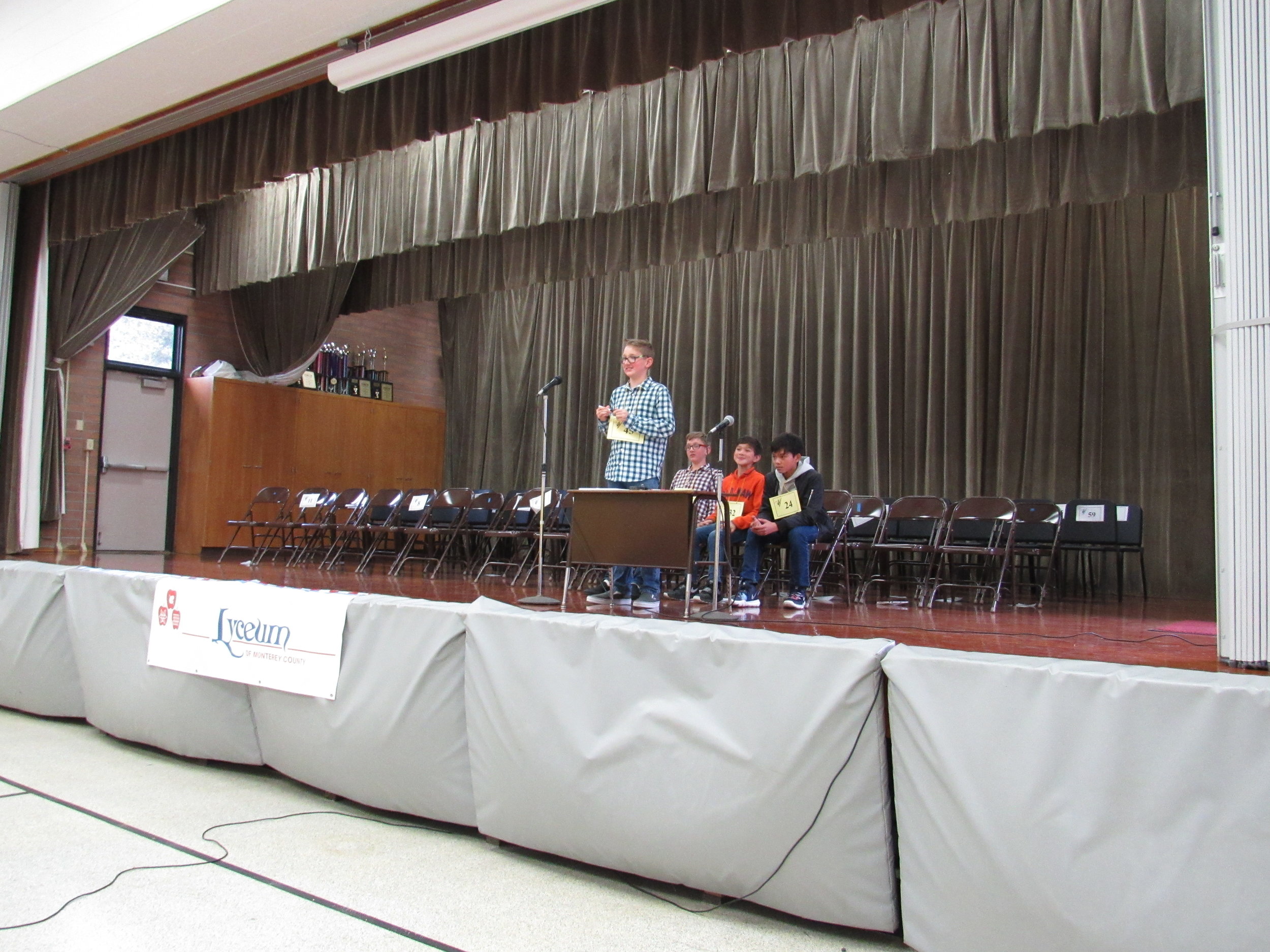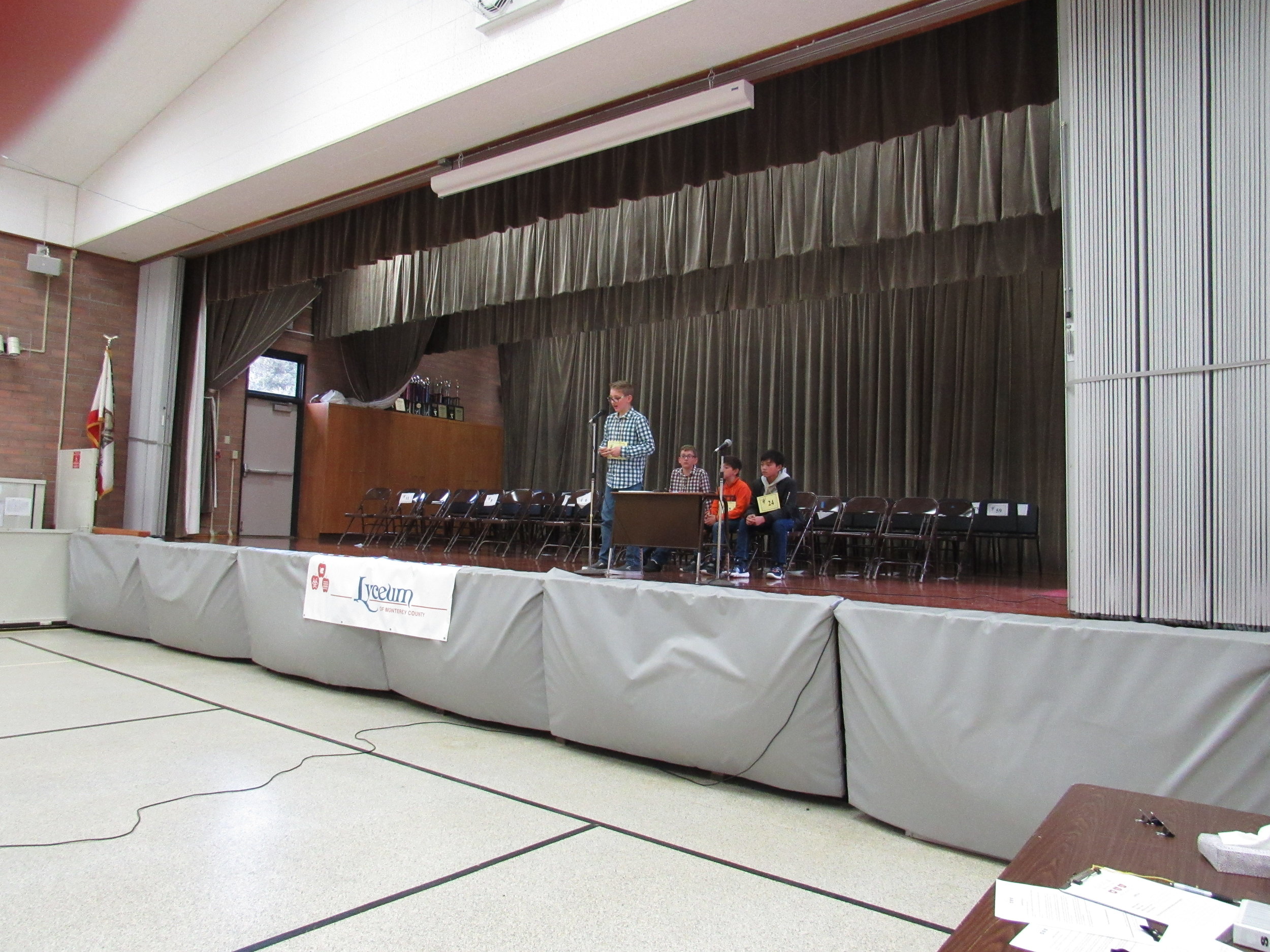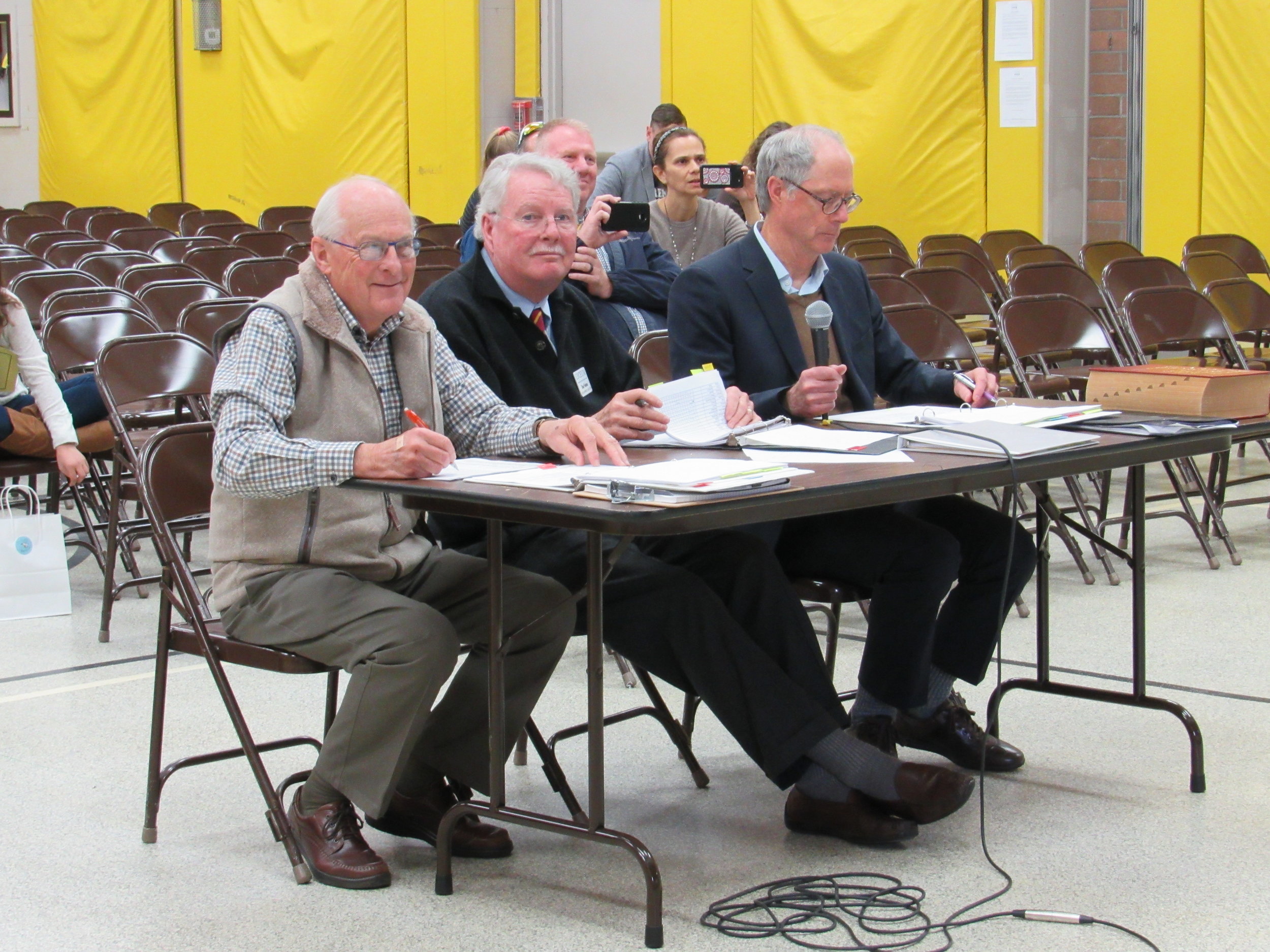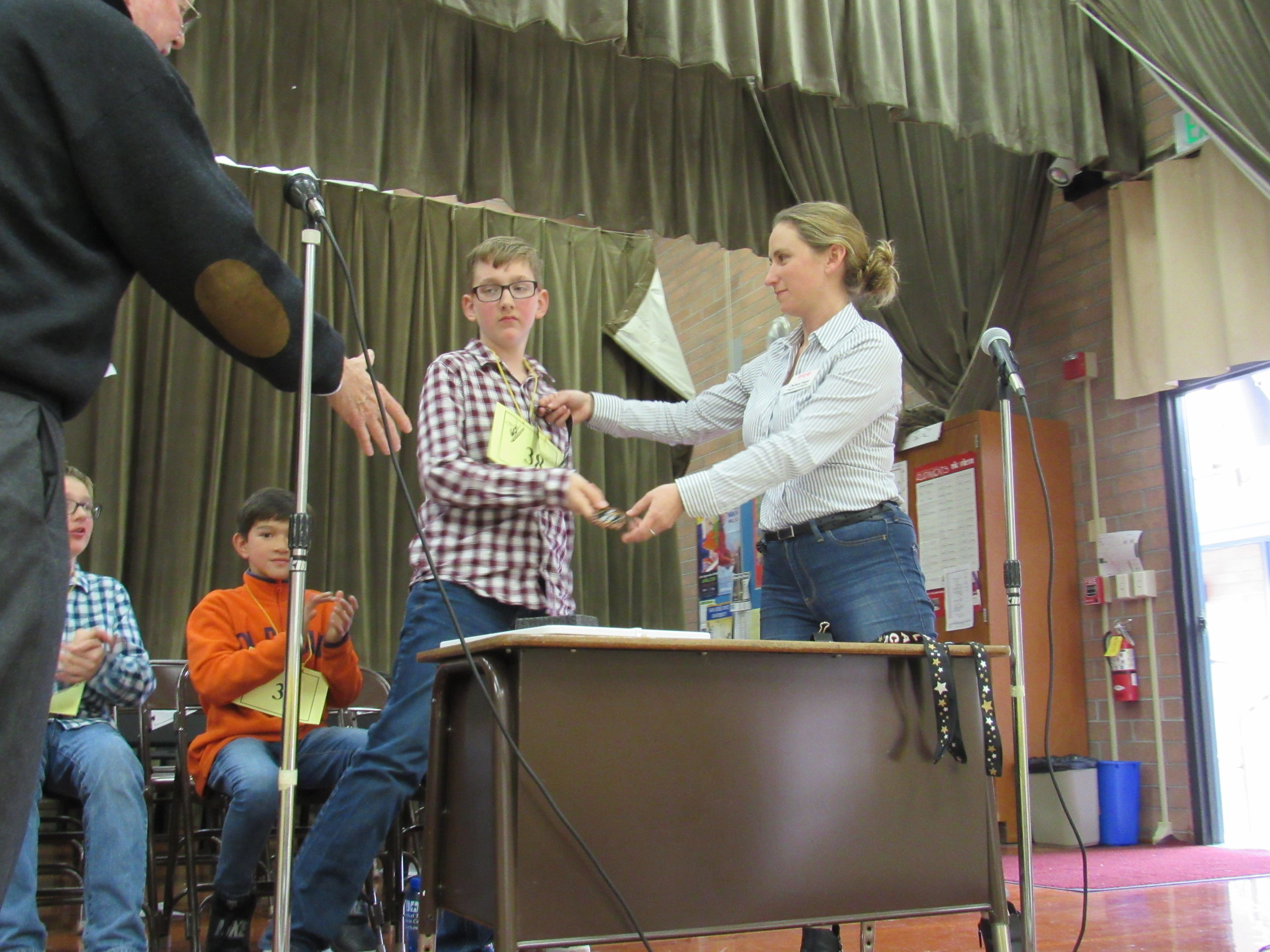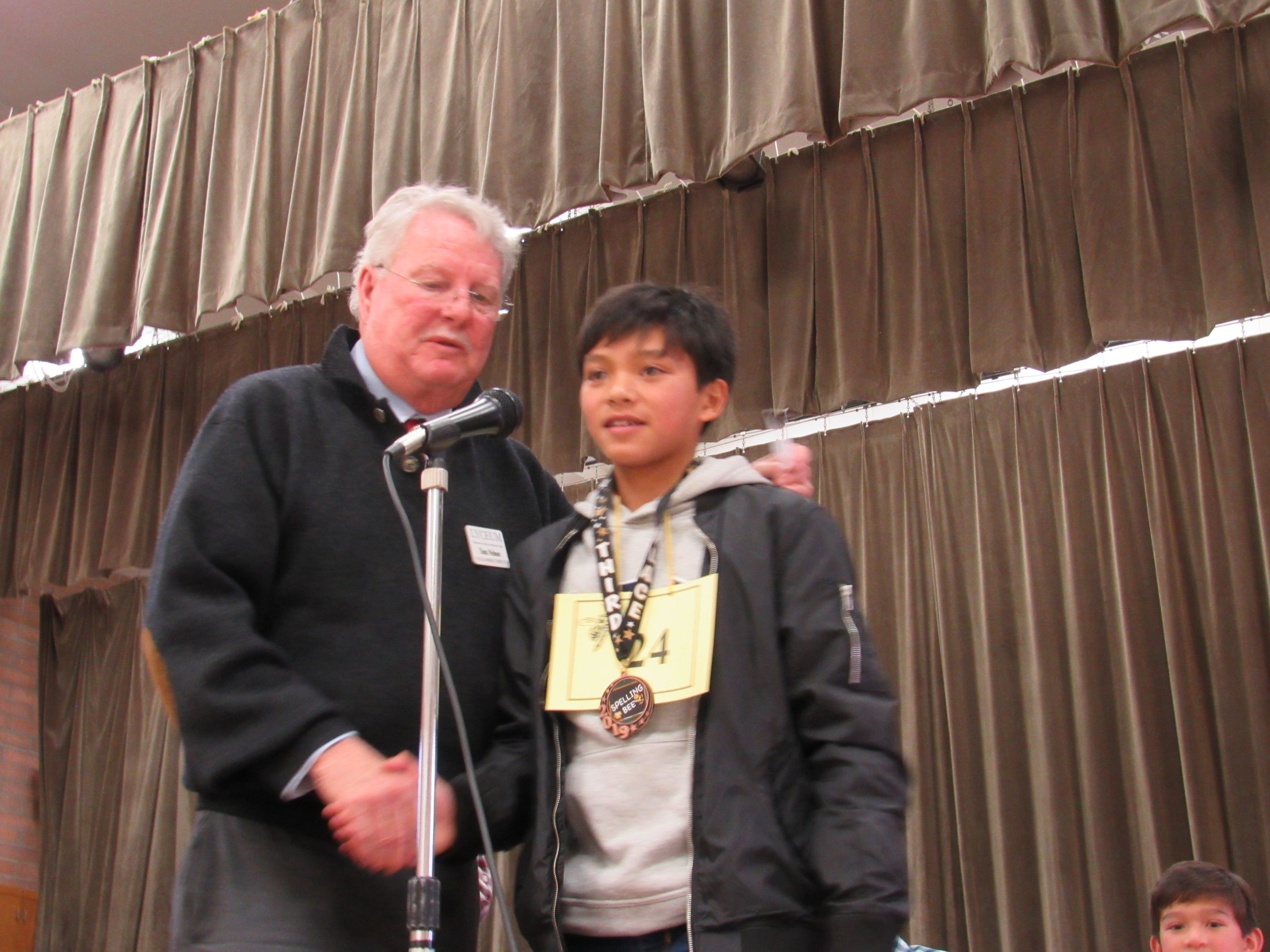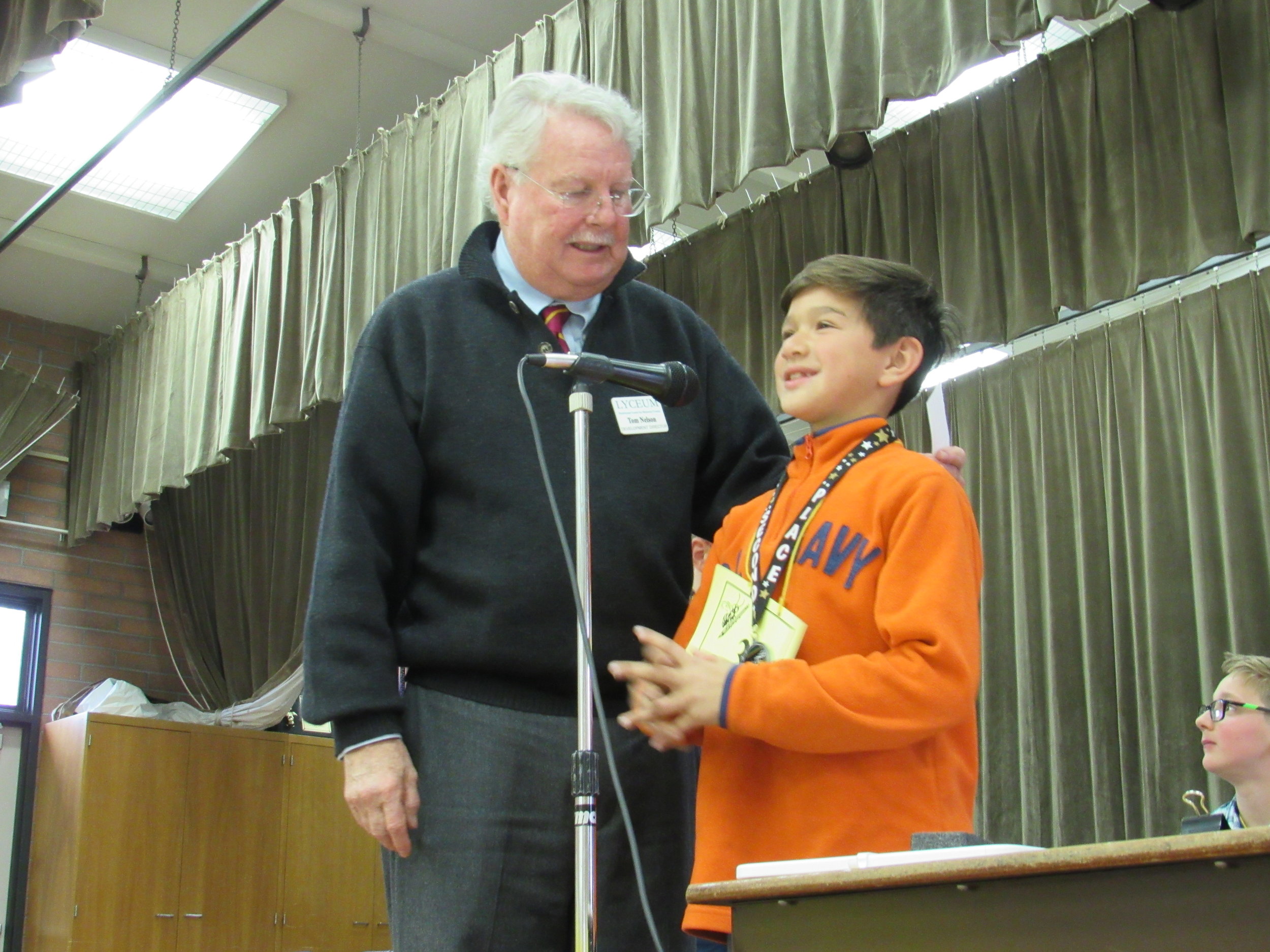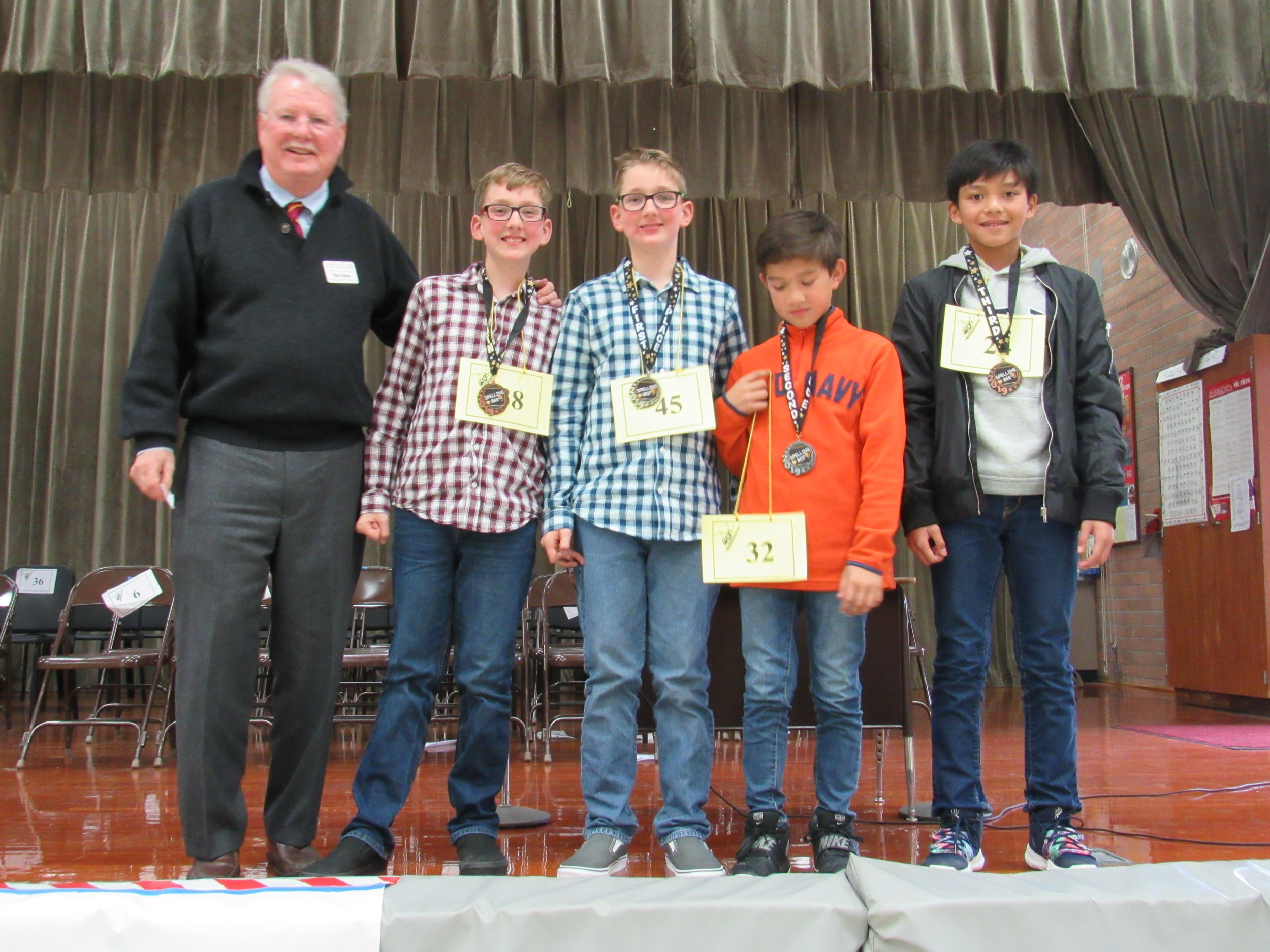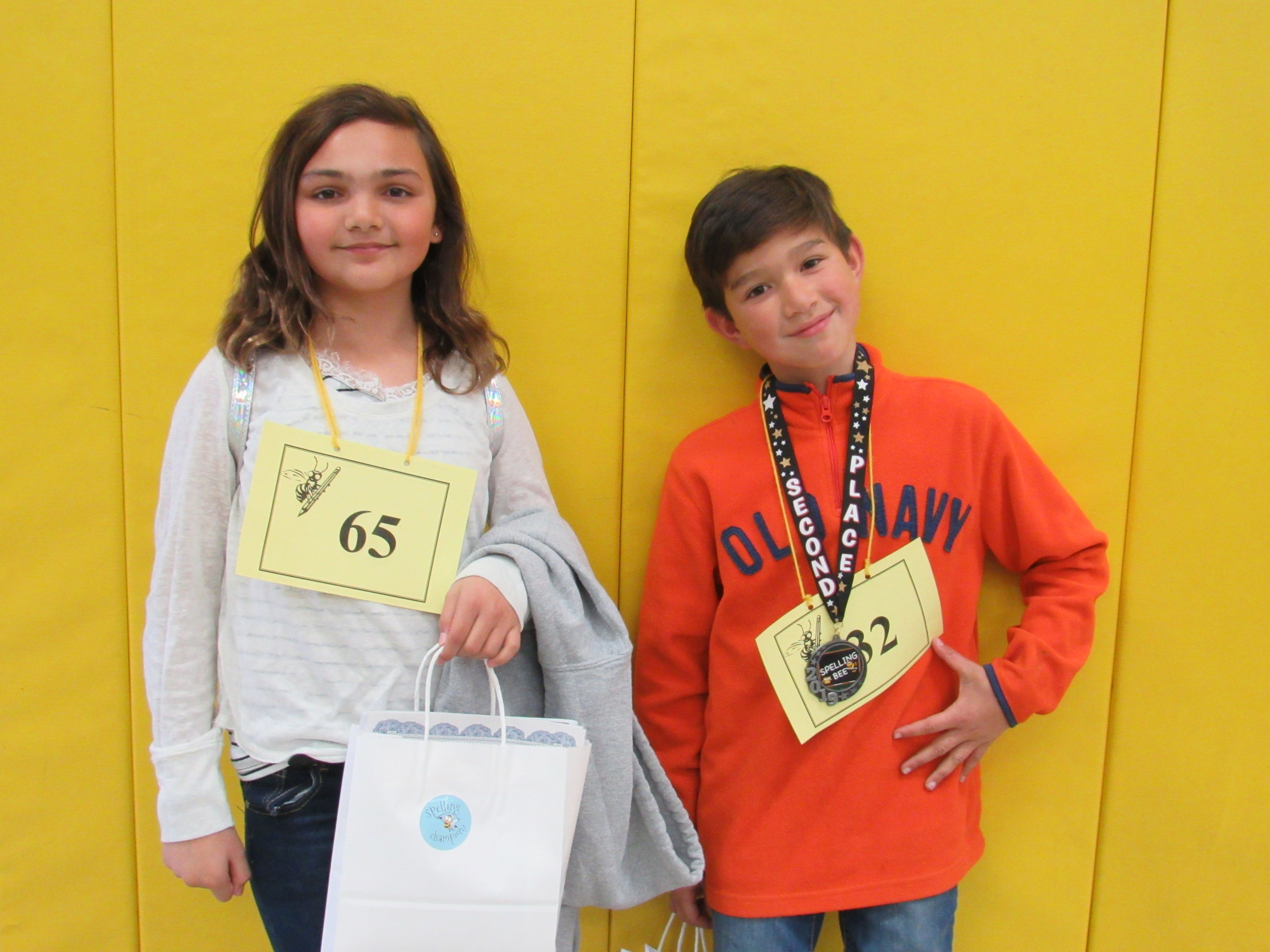 Important dates and deadlines for the 36th Annual 4th and 5th grade Spelling Bee are now available below.
All documents can be scanned, mailed or faxed to the Lyceum:
Email: chelsea@lyceum.org
Fax: 831-372-6065
Mailing Address: 1073 Sixth Street, Monterey, CA 93940
2019 Spelling Bee Important Dates and Deadlines
School Registration Opens: Monday, Sept. 30, 2019

School Registration Closes: Friday, Nov. 22, 2019

School Registration Fees Due: Friday, Dec. 13, 2019

Word Lists Distributed: Thursday, Jan. 16, 2020

1st School Competition: Thursday, Jan. 23, 2020

2nd School Competition: Thursday, Jan. 30, 2020

Final School Competition: Thursday, Feb. 6, 2020

School Stats Due: Friday, Feb. 14, 2020

County Competition: Saturday, Feb. 22, 2020
Location: San Benancio Middle School
Student Registration: 9:00 - 9:30am
Spelling Competition: 9:30am – 12:00pm
Congratulations 2019 Spelling Bee Winners!
1st Place: Nixon Mitchell from Monte Vista Elementary
2nd Place: Ezra Brown from San Antonio Elementary
3rd Place: Clark Kent Apuada from Mission Park Elementary
4th Place: Truitt Mitchell from Monte Vista Elementary
2019 State Competition results:
-Nixon Mitchell & Ezra Brown will be competing at the State Bee on May 11th, 2019
Congratulations & thank you for representing Monterey County!
What is Spelling Bee?
A spelling bee is a competition where contestants are asked to spell English words. The Spelling Bee is an important academic tradition and one that challenges children to perform at their best. In addition to motivating children to achieve academically, this event is an important stepping-stone to the County Spelling Bee Competition students may enter in middle school.
Last year, more than 3,000 public and private school students from 26 schools throughout Monterey County participated with the hopes of bringing home the title.
How Does It Work?
The Lyceum Spelling Bee consists of four competitions, the first three of which are conducted at your school.
Preliminary Competition:
All 4th and 5th grade students take written tests in their classrooms. There is the same tests for 4th and 5th graders, and the top 20 students from each grade move on to the Semi-Final Competition.
Semi-Final Competition:
The top 20 spellers from each grade complete another written test. The top 20 overall students move on to the Final School Competition.
Final School Competition:
The top 20 overall spellers participate in a school-wide oral competition. The top 4 students (2 finalists and 2 alternates) move on to the county-wide competition.
County Final Spelling Bee:
Two students from each school compete for the title of "Top Speller" in the Monterey County 4th and 5th Grade Spelling Bee at San Benancio Middle School.
Each week, students are given a list of words to study. For the Preliminary and Semi-Final Competitions, the test includes ONLY the words that the students have studied. For the School Final and County Final Competitions, the test may include additional words NOT studied by the students.
Any questions regarding the Spelling Bee can be directed to
emmy@lyceum.org or 831-372-6098.
The Lyceum does not allow duplication of any spelling bee materials/manuals without its consent. The signature ensures that passwords will be kept privately and only for the registered schools.