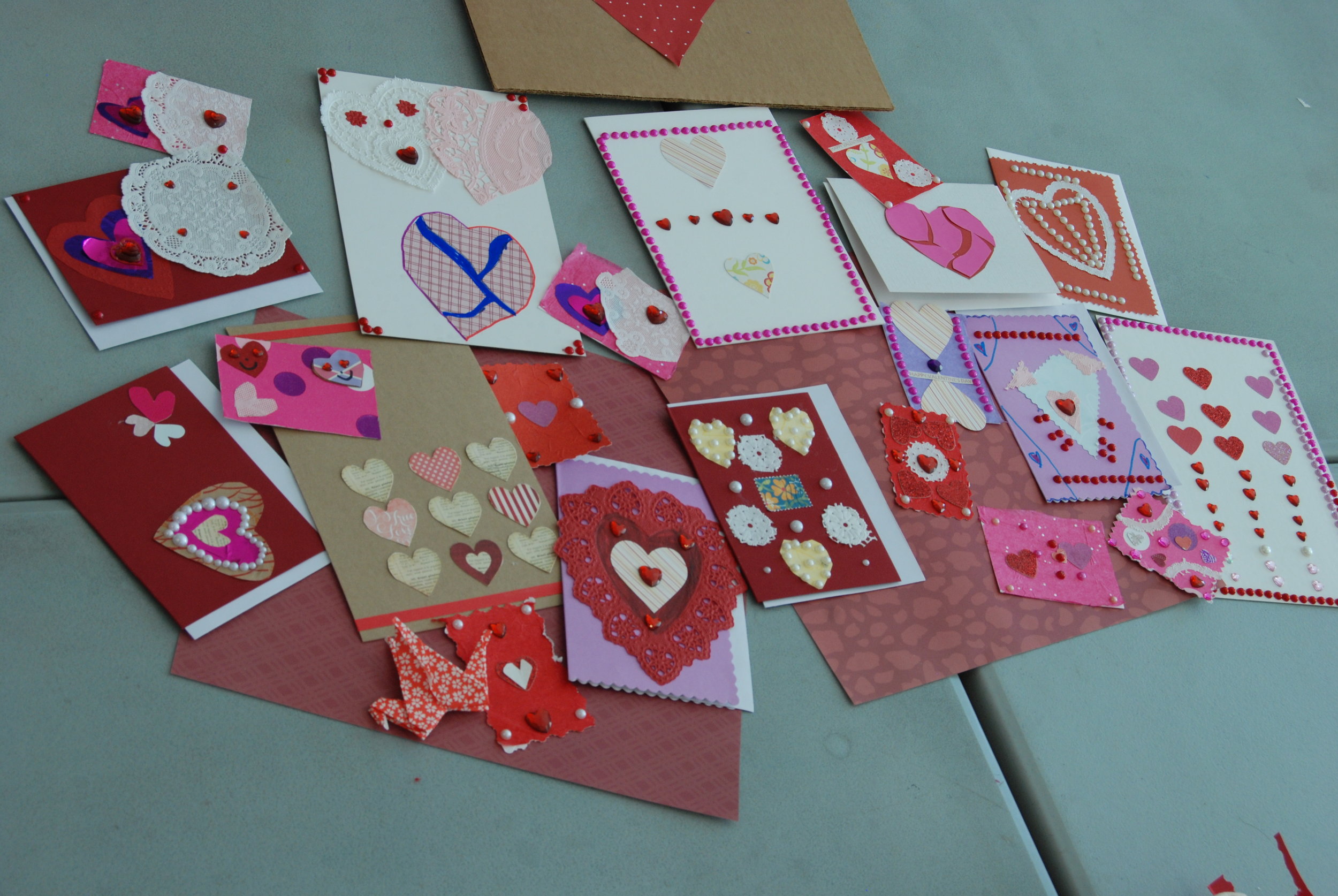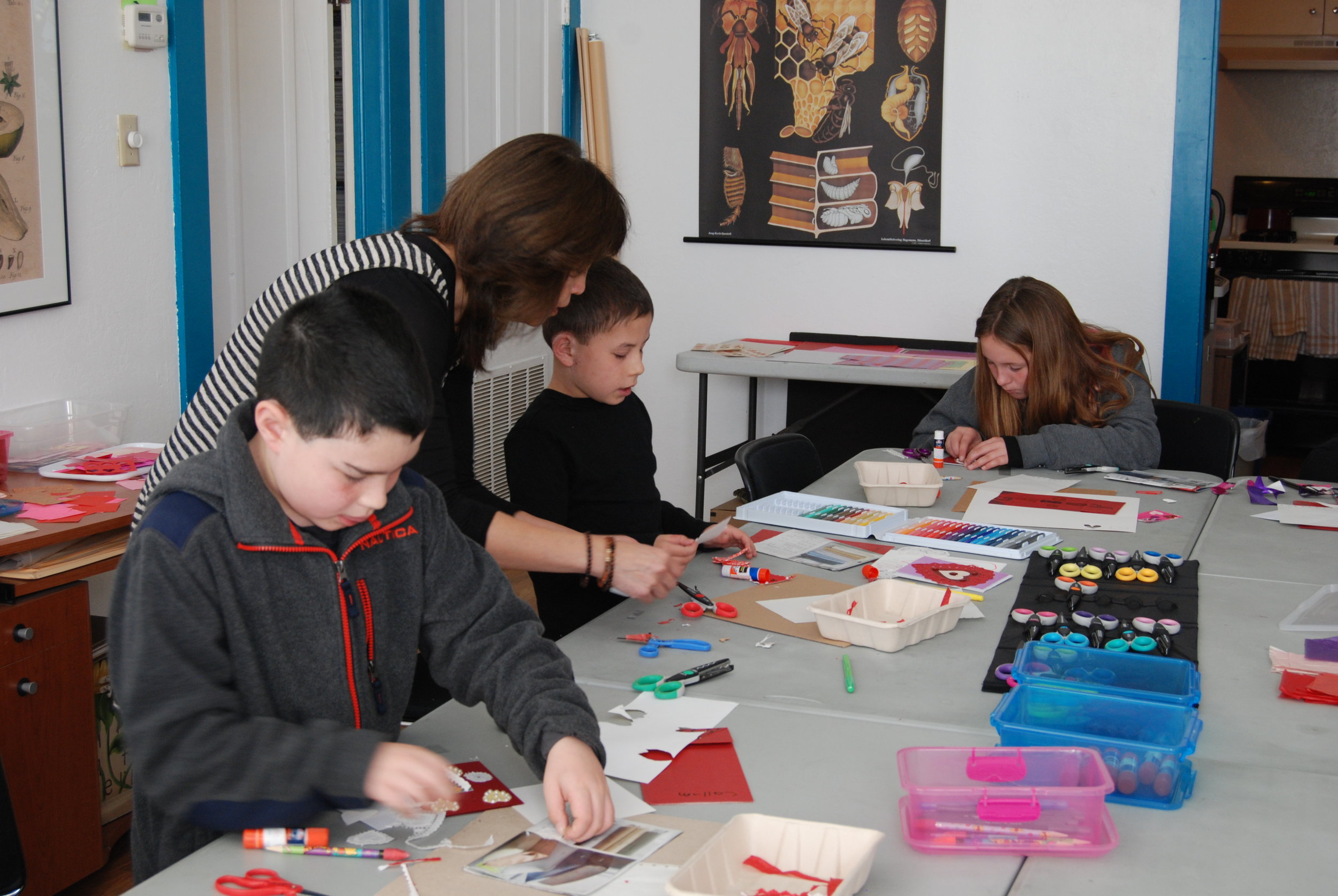 This weekend, Lisa Handley guided kids aged 8-11 through heart-themed collage art projects. She challenged participants to see the beauty in commonplace items such as coffee cozies. Everyone walked away with wonderful, handmade cards to share with loved ones on Valentine's Day.
To see Lisa's work, visit her website.
Sad you missed this class? Have no fear! Lisa offers many creative classes and workshops for children and adults. In fact, Lisa has two upcoming classes this summer:
On Saturday, May 20th Lisa will lead a workshop inspired by spring flowers. Learn to create floral-themed collage art, a pretty posey magnet, and a "tussy mussy" bookmark. Register here.
On Saturday, June 3rd join Lisa for her "Images, Intuition, Imagination…SoulCollage®!" Workshop. SoulCollage® uses art to represent facets of your inner or outer world, allowing opportunites of self-discovery and personal growth. Register here.