FOLDING AND UNFOLDING.
Pictures from the Indigo Dyeing class on April 30 speak to a very special afternoon at the Lyceum of Monterey County. (See pictures)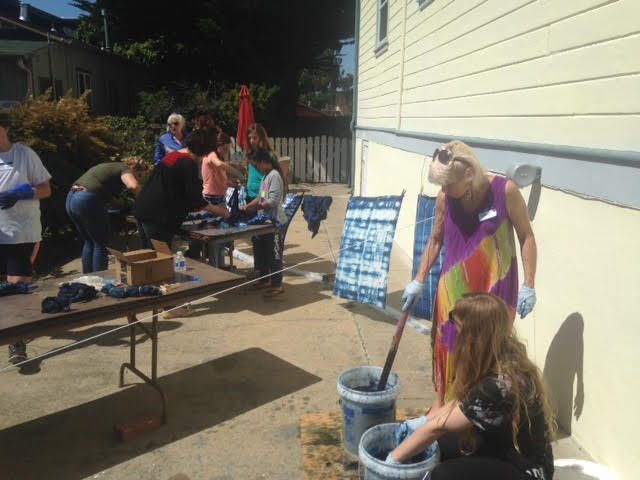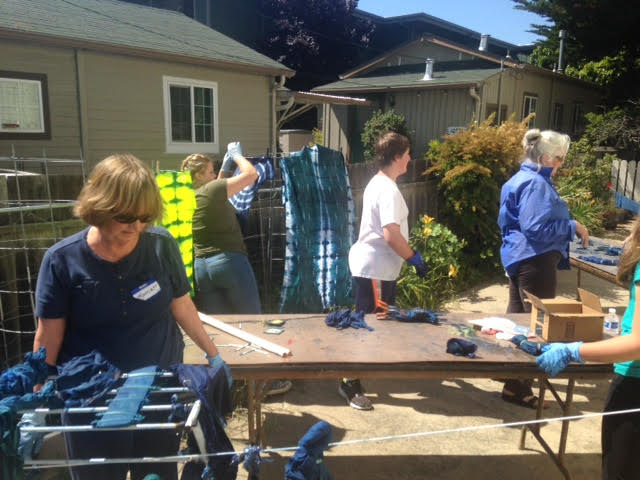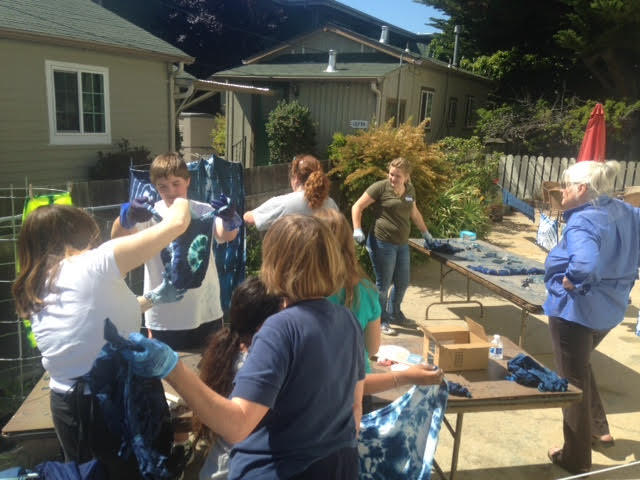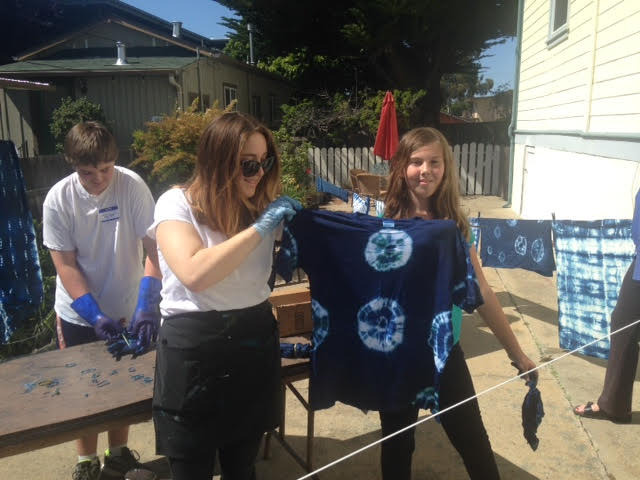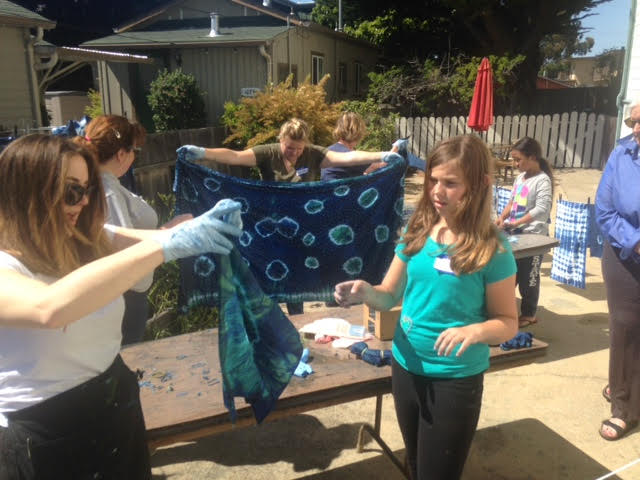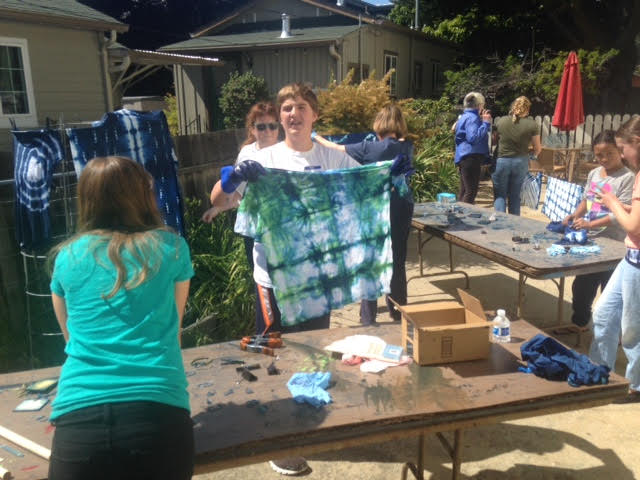 Madison Holland, a recent graduate of San Francisco Art Institute in textile design, demonstrated her knowledge of dyeing techniques, and a very impressive command of the process.
The class consisted of all ages and combinations of family and friends. In what seemed like all too short a time, everyone became very supportive and complimentary to each other.
The weather was perfect with just the right amount of sun and wind for drying purposes.
The Lyceum will be offering this class again in the near future so keep checking our schedule of classes (click text to follow link).