This past weekend, the lovely Kate Warthen led a batik workshop. Batik is an art form deeply rooted in Japanese culture. Although today, batik is mainly associated with Indonesia.
However, Kate brought this beautiful and vibrant art form to life right here in Monterey County. She taught us how to use contrasting colors to create simple and beautiful designs. Her advice to us novices was to "think primitive." We chose our designs and began dying our fabrics beginning with the lightest dye. Then, using melted wax to preserve our designs, continued dyeing fabrics using darker and darker colors.
Creating batiks is a wonderful way not only to express yourself, but also to focus on patience and serendipity. Waiting for the dyes to set, slowly applying wax in just the right places, and repeating this process again and again was a wonderful way to spend a relaxing Saturday afternoon. It also gave participants a chance to slow down and speak to one another. When the wax dripped on the wrong part of the fabric, it was not seen as a disappointment. It was merely an addition to the art piece the artist did not know was needed.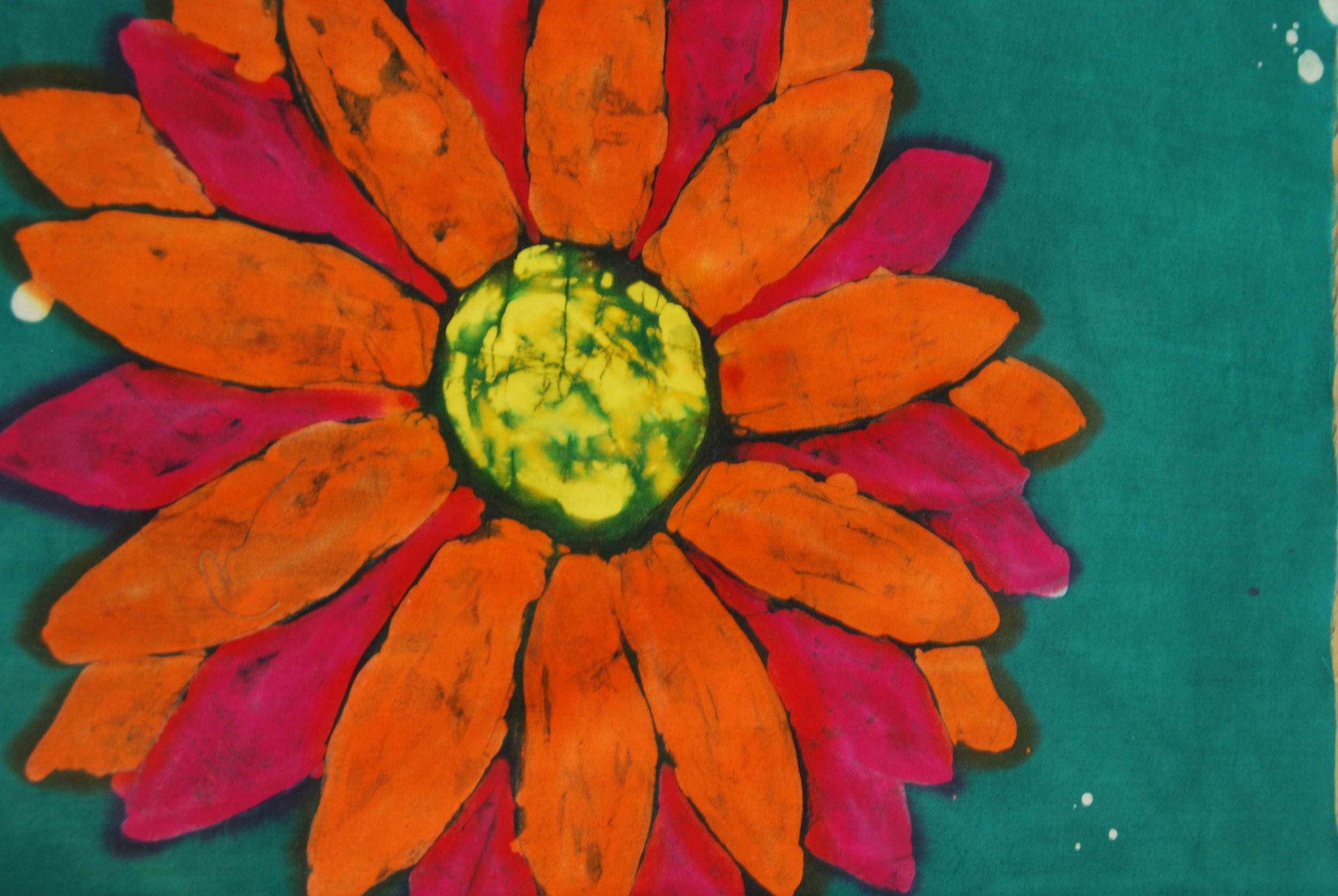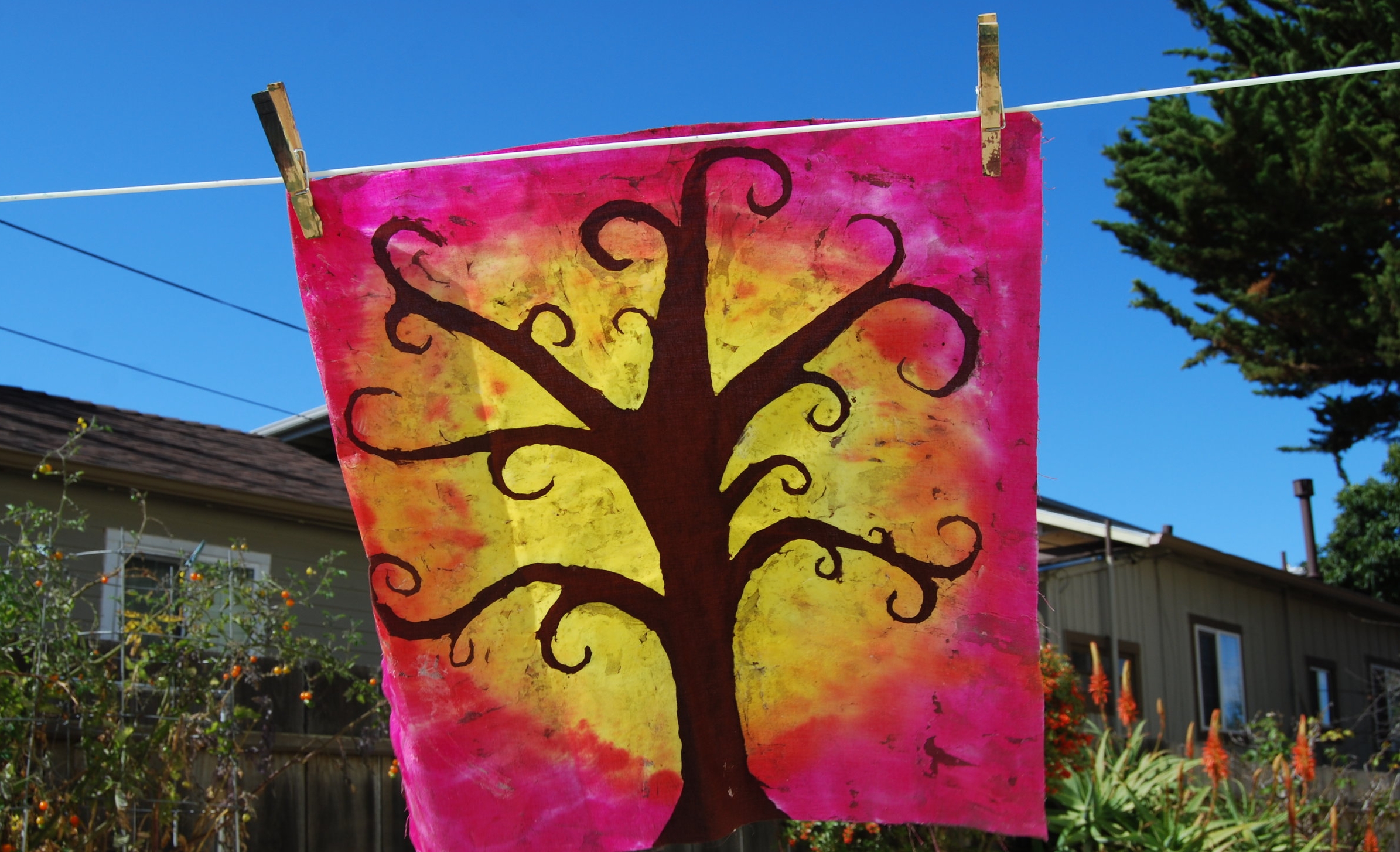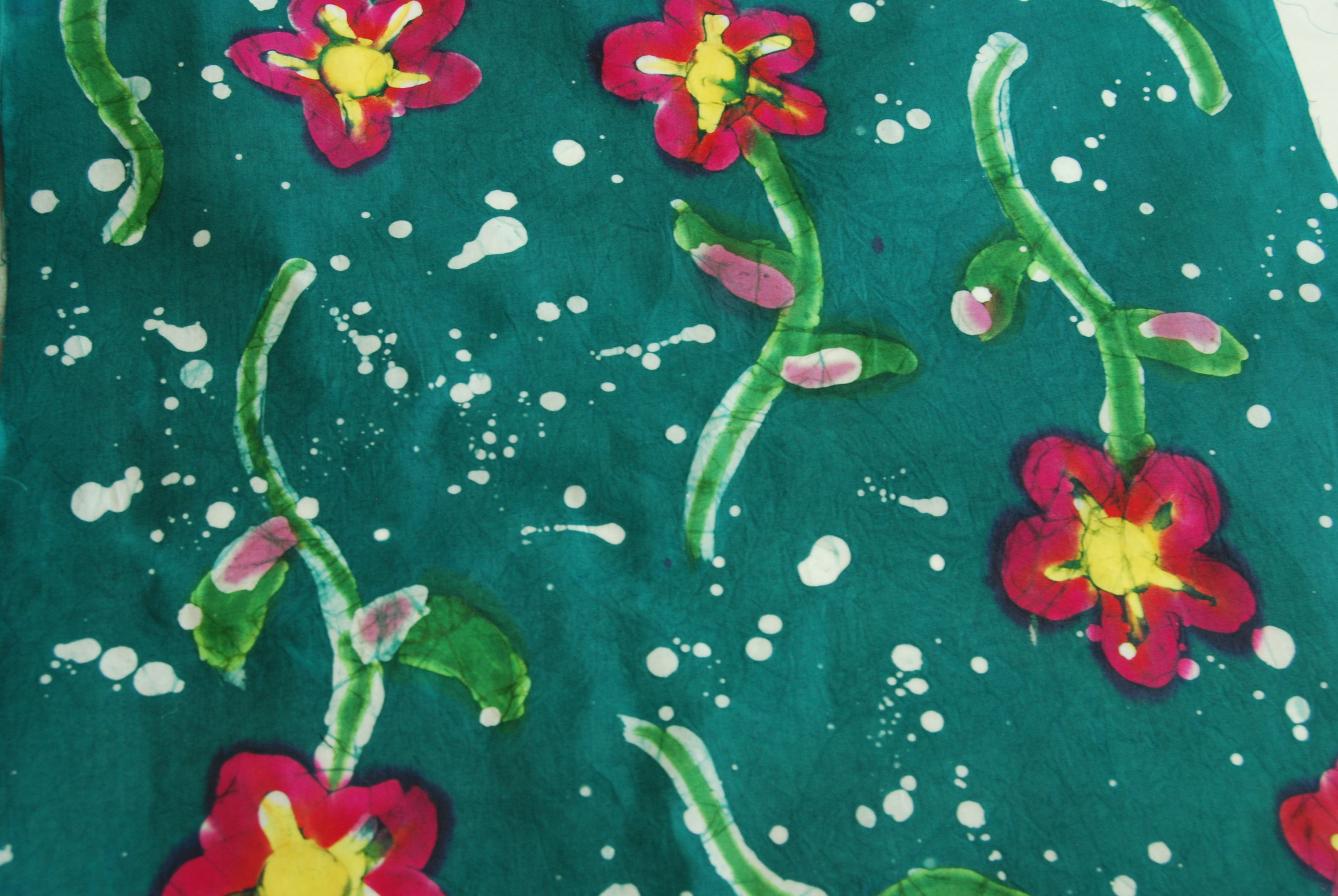 To learn more about Kate and follow her amazing work, visit her website at katewarthen.com.
Sad you missed the class? No worries! Kate's next workshop will be October 29th, 2016 in San Jose. For more information visit http://www.universityart.com/.