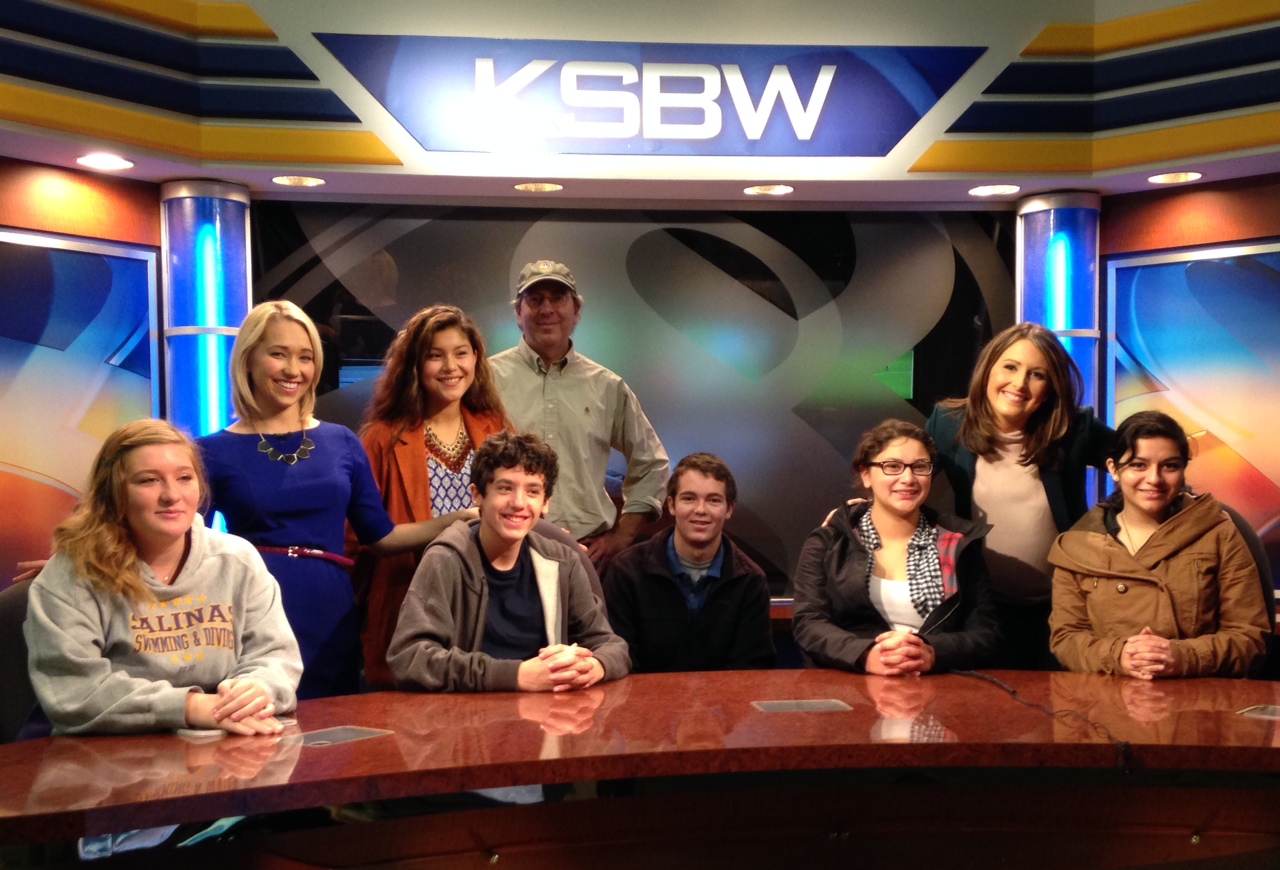 Monterey County Young Journalists (MoCoYoJo) is a program for high school students interested in current events and how the news is covered and reported. The program is certainly having a busy season! With so much happening – from tragic shootings to presidential politics – this year's group has plenty to analyze.
MoCoYoJo is organized and funded by the Lyceum and Peter Funt, the locally-based columnist and TV host. "Each year's classes take slightly different paths," Peter explains. "We're guided somewhat by the degree of sophistication that students bring to the sessions, plus the pulse of the news itself. This time we've got a very capable group and a lot of news to chew on."
In this week's class, for example, students reviewed coverage of the tragic shootings in San Bernardino. The discussion centered on the media's role – including the decision to enter the suspects' home on live TV. Also discussed was the dramatic front page of New York's Daily News (about which Peter wrote his syndicated column), and The New York Times' editorial about gun control, the first time the paper has run an editorial on page one in nearly 100 years.
On December 19, the group will take its annual tour of KSBW-TV, always a highlight for MoCoYoJo.
This year's journalists are Zac Buzza, Grace Davis, Ethan Nemiroff, Alexandra Roden and Drew Sharek. Each student is currently reporting and writing a story pegged to activities at their school or in the community, for publication in early January.
Read more at the official MoCoYoJo blog here.