Is it possible to turn exactly 17 syllables into a story?
This is exactly what students practiced in local pet-sitter and author Diane Grindol's 2-class workshop, which called on pets as inspiration for different forms of art. After creating watercolor paintings of their beloved pets from photographs and sharing stories about the quirkiness of each animal's personality, it was time for the students to try to capture that pet's essence in the form of a haiku.
"Haiku is a form of Japanese poetry that consists of 3 lines. It's elegant and concise," explains Diane. "There are 5 syllables in the first line, 7 syllables in the second line, and 5 lines again in the third line: 17 syllables all together."
One young student, an avid writer, composed two different haikus during the first class. One described her award-winning banty rooster, and the other depicted the family chihuahua that favors her mother above all. Like a true storyteller, she read each haiku out loud to the class in a strong, compelling voice.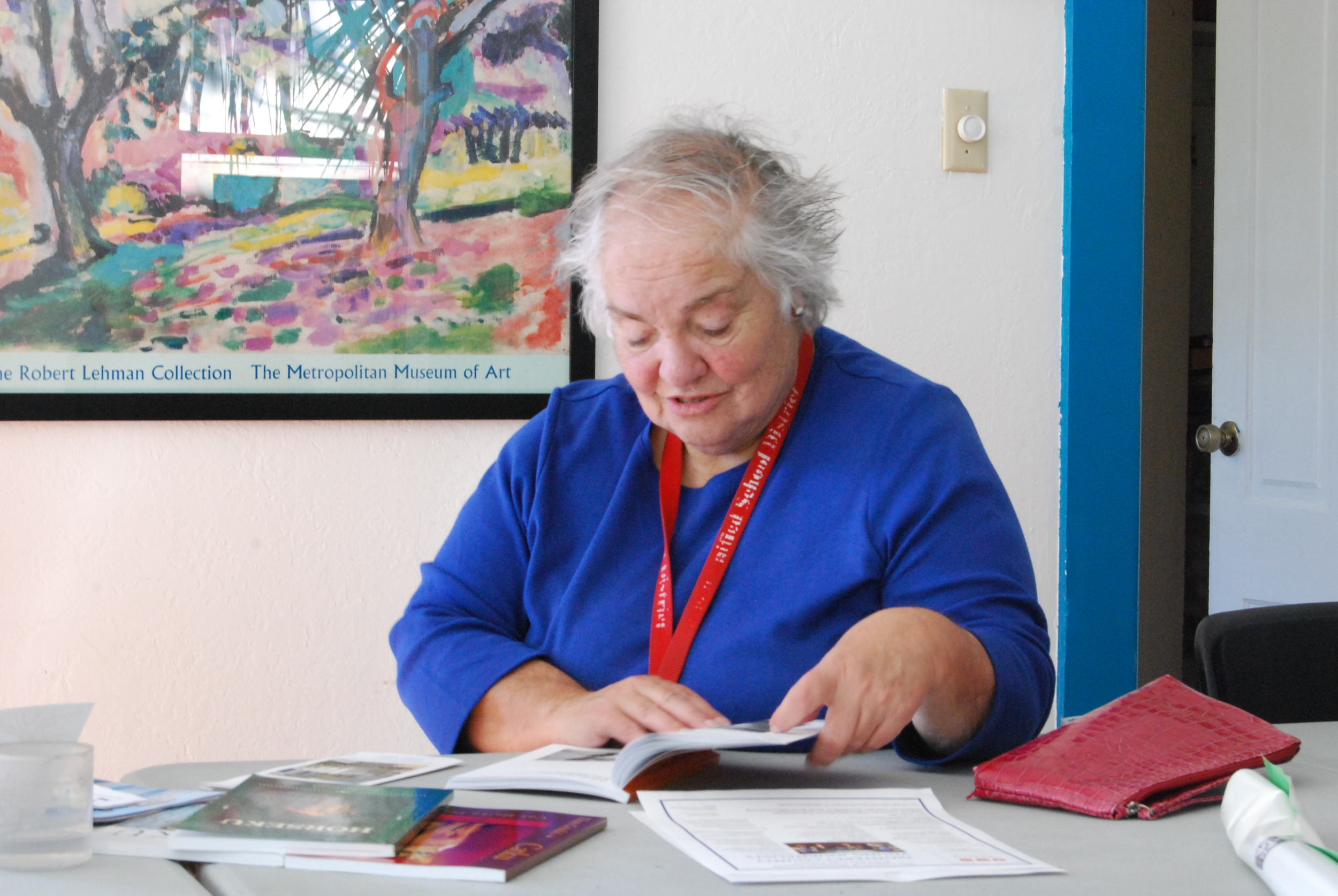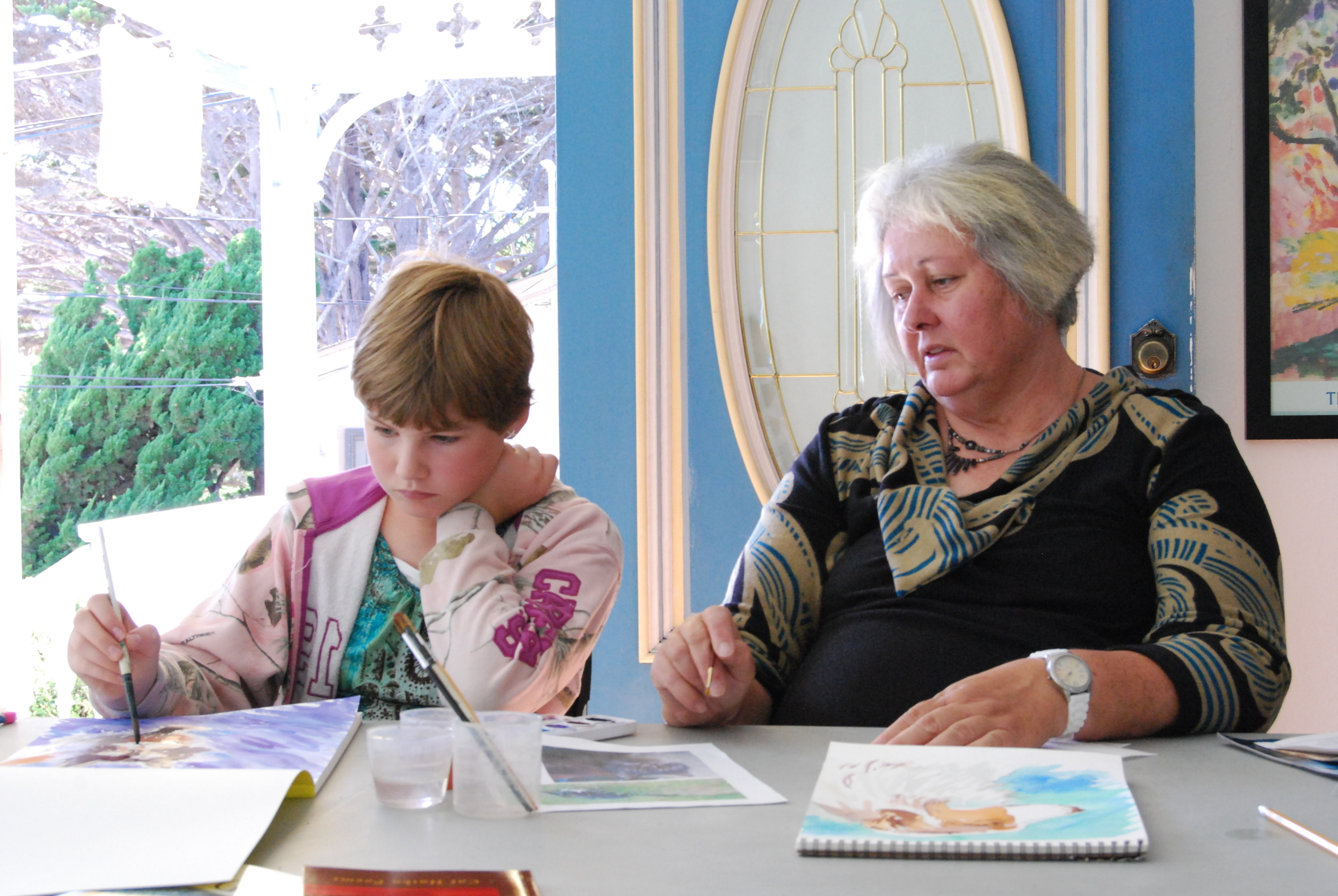 Diane adds, "Ideally, haiku describes a moment in time, and usually in the natural world. It gets addicting, and I think it's kind of like Sudoku for the literary brain. You have to come up with synonyms."
Diane recalls first leaning about haiku in 5th grade at school, alongside another student in the class. However, by no means is haiku limited to a specific time of life, as proven by a 72-year-old student in the class who delighted in sharing stories with the other members about her own life and pets. Diane herself didn't pick up haiku again until later in life, when she started writing haiku poems to read to a writer's group. Eventually, she had so many that she could fill several books with them. However, publishing haikus for Diane was different than other types of writing.
"I have been published by major publishers, but the publishing world is changing fast. In order to get my haiku books out into the world, I started looking into self-publishing them. I have been consistently happy with CreateSpace. I sold my books through Borders when it was a local store, and I regularly sell Dogku, Catku, Horseku and RESKU on Amazon over the holidays. The big hit was learning that yes, it's possible to publish a book through a Print On Demand site without putting out lots of money or being required to buy lots of copies.
"Though it's in some ways intimidating--putting a book out there feels like baring your soul and your passion to others--it's also a wonderful feeling to be published. I wanted to share the publishing experience with others."